Alumno in the community – putting people at the heart of our projects and driving the placemaking agenda.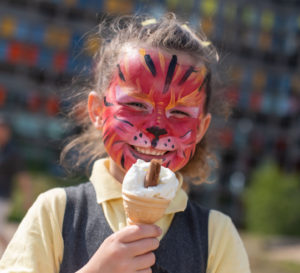 One of the key things that makes Alumno stand out as a developer is our focus on the communities that surround and use our buildings. We work closely with all our partners – including the local residents, the universities and the students – to create buildings that fit seamlessly into their surroundings and support a sense of place. Each of our developments has to give something back to the community and build a lasting legacy, below we have set out some of the projects we have integrated into our buildings and key ways we have worked to support the local community.
STUDENTS
To create workable, liveable student accommodation up to a high standard, Alumno involves students from start to finish to ensure the end result of their projects fit for their prospective occupants. Engaging with students and gaining invaluable feedback from their future residents is essential.

HERITAGE
With the majority of Alumno's projects situated within historical cities, planners have to take into account heritage sites when developing their schemes. For Alumno it's essential to maintain the unique heritage structures, whilst helping them evolve into modern-day, useable buildings.

GOOD NEIGHBOURS
An Alumno property does not just become a bricks and mortar part of the community, they ensure they integrate within the area as well, backing local people and projects. Using Alumno's property expertise, as well as through sponsorship opportunities and supporting local initiatives.
Partnerships
In support of charities and businesses within the local communities, Alumno has forged strategic partnerships in a variety of different ways such as ensuring creative art spaces are inclusive to all within the locality, bike hire for students, and using Scandinavian designer furniture influences for a selection of its student schemes.