As regeneration begins on a disused site in Whitelock Street, north of Leeds city centre, Alumno is planning a wide ranging programme of artists commissions for its new development to support the city's growing student population.
Alumno's first arts projects are focussed on Yorkshire-based poet Zaffar Kunial, who has been commissioned to write new works for the building. Born in Birmingham, Kunial currently lives in Shipley.
In 2011, Kunial won third prize in the National Poetry Competition with Hill Speak. With Steve Ely, Denise Riley and Warsan Shire, he contributed to The Pity, a series of new poems commissioned and published by the Poetry Society as a response to the centenary of the First World War. The Pity commissions were premiered live at the Purcell Room in the Southbank Centre, London on 2 October, National Poetry Day, 2014, accompanied by background visuals by Robert Peake. Also in 2014, Zaffar published a pamphlet in the Faber New Poets series and was Poet-in-Residence at the Wordsworth Trust the same year.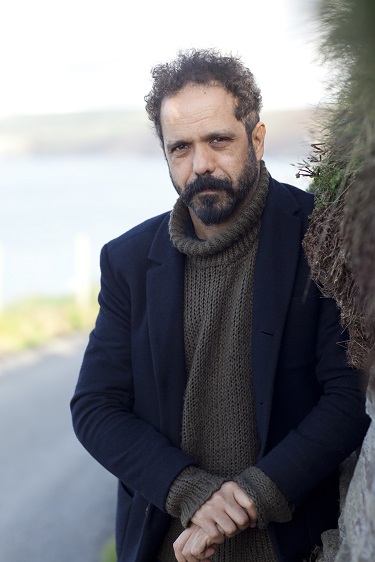 Zaffar's poems for Alumno's new building in Leeds explore both the natural and the artistic history of the area.
• The building atrium will include a large frieze based on an abstract painting by Terry Frost OBE. Frost took up painting in his 30s after serving in World War Two. After his tenure in Leeds as Gregory Fellow in 1954-1956, he taught at Leeds College of Art. Kunial is currently a Douglas Caster Cultural Fellow in Poetry at Leeds University and is developing a poem inspired by the work of Frost, which will be cast into the brickwork at the building's entrance.
• The new building will include specially designed external spaces, including a 'rain garden' overlooking the Sheepscar Beck, which runs to the rear of the site before disappearing under Leeds city centre. Kunial will create a poem based on the idea and history of this 'hidden river', and the poem will be built into the retaining wall.
"It's an honour and to find poetic words to complement this exciting new building, relating both to the artwork of Terry Frost and also to the geographical setting near Sheepscar Beck," said Kunial. "Composing public-facing short poems that can be repeatedly read and also throw new light on the built environment around the words has been a wonderful challenge."
Alumno has a strong track record of commissioning artists and poets to make site-specific commissions for its new buildings, working with curator Matthew Jarratt to develop their arts strategies and commissions. Previous poetry commissions have included: Jacob Polley in St Andrews, Ira Lightman in Durham and Norwich, Bob Deveraux in Leamington Spa, Jenny Pagdin in Norwich, and Otis Mensah in Sheffield.
"Alumno's commitment to working with local artists and poets as part of their developments demonstrates their understanding that the arts are so important in creating interesting and atmospheric spaces," said Jarrett. " Working with poets such as Zaffar means that the new building in Leeds will be a creative space that references local history and culture."
Commenting on the working with Kunial, Alumno CEO David Campbell said: "We have been creating premium quality student accommodation around the UK for over 14 years, and have always strived to support the arts and the heritage of the areas adjacent to our developments by liaising with local artists. We are delighted to be working with Zaffar Kunial on our Whitelock Street project, which will be a great addition to this emerging, creative district and offer significant regeneration benefits at a crucial time. It will also assist in providing more housing options, particularly to local people, by alleviating the need for students to rent family homes privately in the area."
Press coverage of the commission can be seen here :
https://www.e-architect.com/leeds/whitelock-street-leeds-student-residences
https://www.leeds-live.co.uk/news/leeds-news/secret-message-tucked-away-leeds-23968601
https://mobile.thearchitectureinsight.com/Architecture/whitelock-street-leeds-student-residences
https://architectnews.tumblr.com/search/Whitelock%20street
https://bdaily.co.uk/articles/2022/05/20/yorkshire-poet-to-work-with-student-accommodation-specialist-on-wonderful-leeds-scheme