The end of 2020 is fast approaching, and with December right around the corner we look back on the month of November with immense proudness, as we completed not one but two major projects – Benedicts Gate, Norwich and Beton House, Park Hill, Sheffield.
Along with Whittam Cox Architects, we are celebrating the completion of Beton House, located at Park Hill in Sheffield. Béton House is the third phase of the redevelopment of Park Hill and provides accommodation for 356 students that includes townhouses and a number of 2- and 4-bedroom apartments, and studios. In line with the completion and opening of Beton House, the Park Hill Residents Association also launched their new website for Park Hill, which can be viewed here. Our photography competition got some more coverage with our winner Evie Scarborough featured in Amateur photography Magazine and one of our runner-up's, Harriett Massey was featured in the local newspaper. Congratulations to both! Check out our Instagram and Beton House @alumnogram & @betonhouse_hfs for photos of and updates.
Not only did we celebrate the completion of Beton House in Sheffield, but we also celebrated the completion of Benedicts Gate in Norwich. Along with Carson & Partners and HG Construction, we completed Benedicts Gate and saw the moving in of students in September/October. Benedicts Gate is our third scheme in Norwich, which provides 302 en-suite, and studio rooms for students, along with communal kitchens and lounges. Along with our poetry wall, we also unveiled a sculpture entitled The Architect, which was created by sculptor Joseph Hillier. We also celebrated the news from our friends at the Norfolk & Norwich Festival that they will be returning in May 2021 for their 249th edition. The 2021 edition of the arts festival will be a one off adaptation, with programme and presentation designed especially for Covid times. Check out their website for further details. Check out our Instagram and Benedicts Gate @alumnogram & @benedictgate for photos and updates.
In other amazing news, our Leeds project was given the green light by Leeds City Council. The building will comprise 105 residential units that will house 411 students in 53 studios and a range of 4 to 8 bedroom cluster flats. Facilities will include a social hub, gym, study areas, cinema, laundry room, roof terrace with a garden, and secure bike storage. Designed by Howarth Litchfield, the design will also feature a flexible gallery and studio space.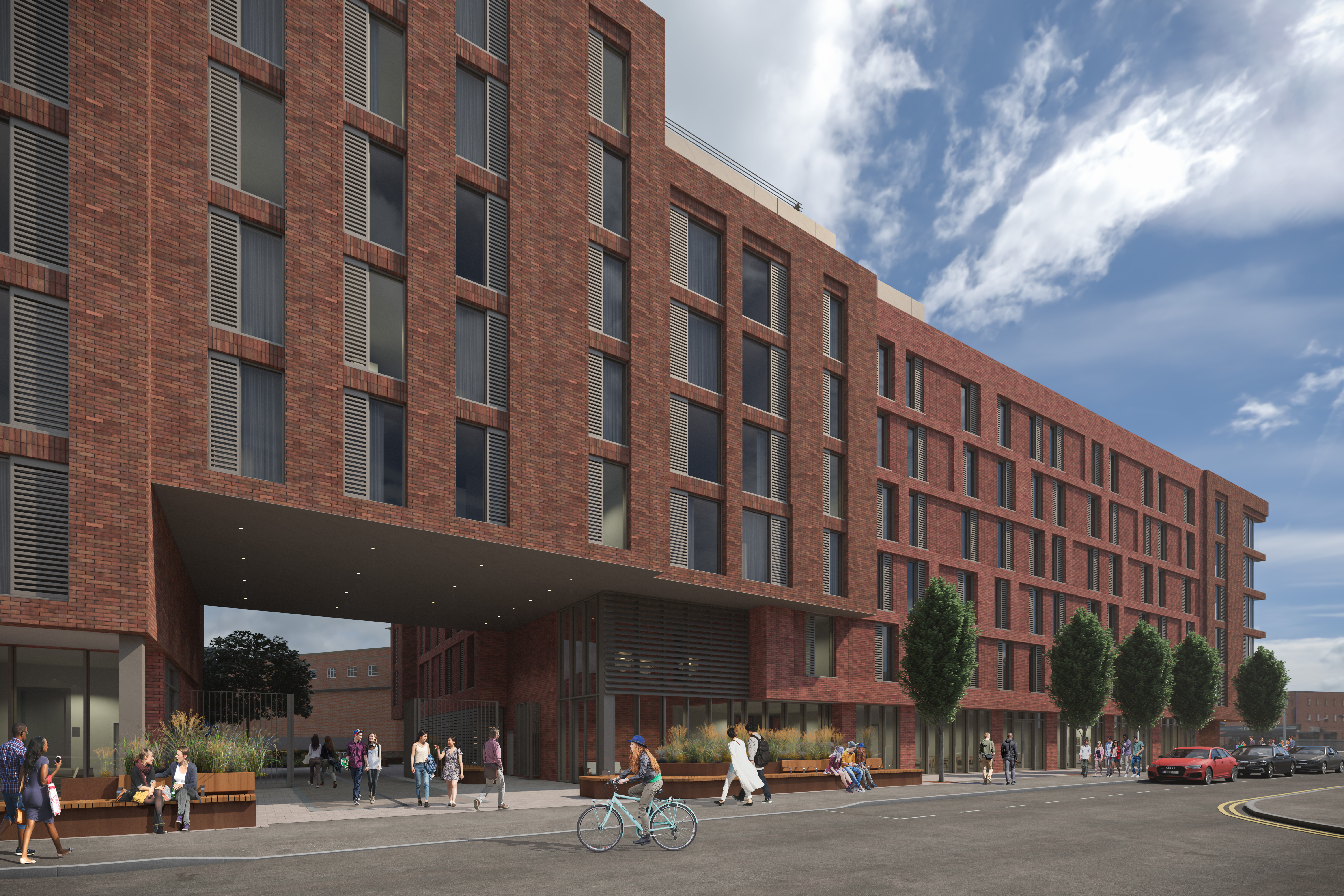 We end the month with news from our office manager Rebecca and her dog Winnie, who will be walking 5KM to raise money for the homeless charity Shelter on 10th December. Donations can be made here and we wish her and Winnie the best of luck.

Keep an eye on our socials for updates and news.
Alumno is on Twitter, Instagram and Linkdin
Follow Benedicts Gate and Beton House on Instagram and Twitter