On Friday 22 November Alumno hosted a Modernist Society tour of the area around and inside the on going construction work of Béton House – our new student accommodation at Park Hill, Sheffield.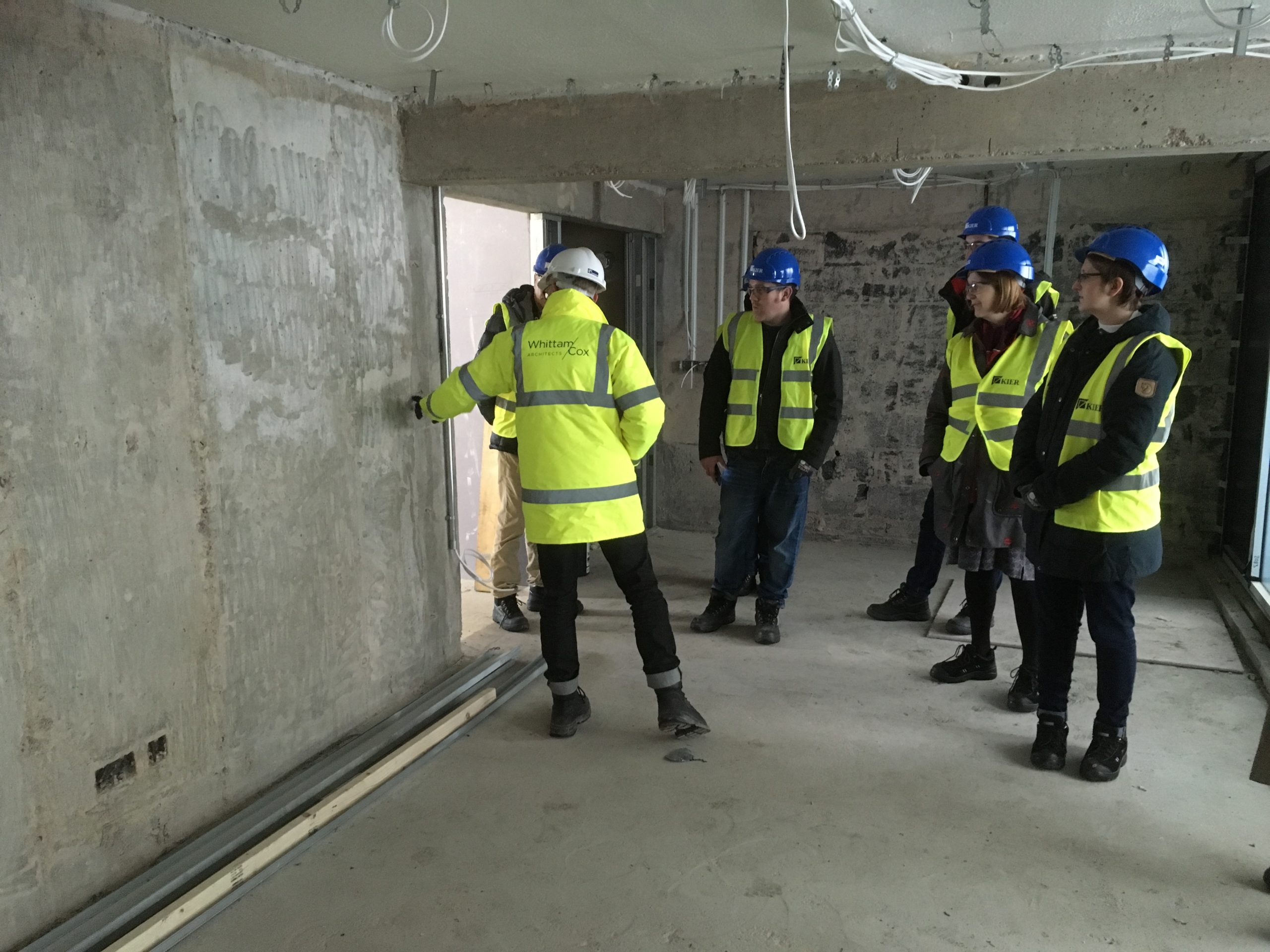 We need to say thank you to Matthew Borland from our architects Whittam Cox, for the project, and Keir our construction partners who co hosted the tour and gave the visitors the low down on the work to date and how we have approached turning the flats into 2 and 4 bedroom townhouses, 2 and 4 bed apartments and studio flats.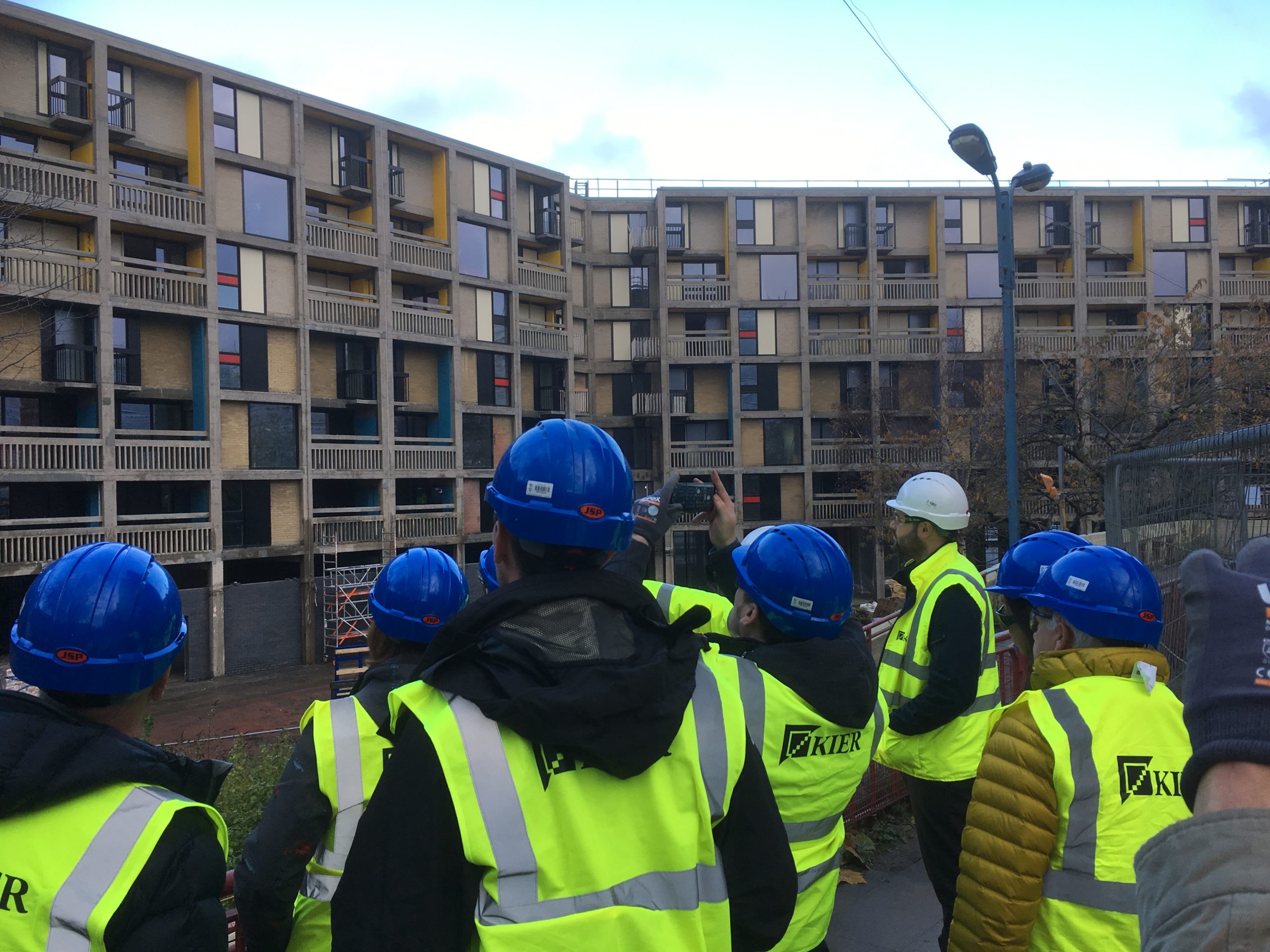 These are enthusiasts in modernist architecture and real time history really loved seeing the original mosaic pattern on the outside of the old Parkway pub after it has been cleaned and will stay to be a permanent fixture on the newly redeveloped part of the site. 
The organiser of this 'mooch' – as the Modernist Society call it – Stephen Marland, said it was an 'interesting and informative tour' and that 'the response from the group was overwhelmingly positive'.  
We can't say better than that and from our side it was so good to hear how much Park Hill means to the general public – some of whom had travelled to be there.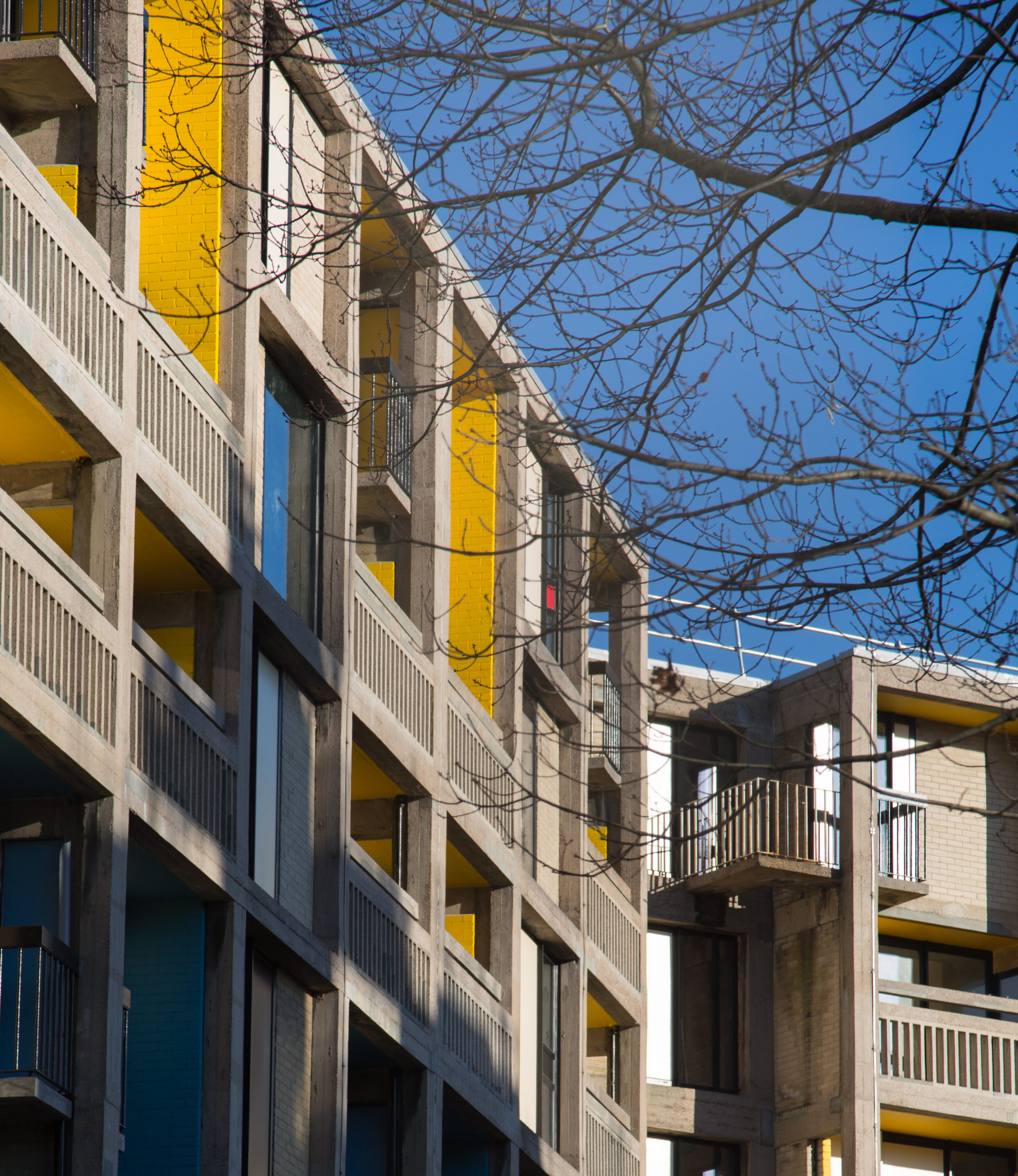 Read what Stephen wrote about his visit on their website:   
https://modernmooch.com/2019/11/23/the-parkway-pub-park-hill-sheffield/