We are excited to reveal the latest ideas for both the Former Southwark Town Hall and Aberdeen common rooms
Town Hall :
We used computer generated imaging to provide a detailed understanding of the ground floor and roof top common room fit out.
We pursued two different approaches which are sophisticated, grown-up and respond to the heritage of the building and the vistas.
We see the ground floor as a rich collection of classic materials to emulate the atmosphere of a members club. There will be wall panelling, feature wall paper, mid-century vintage furniture and wall light fixtures in combination with study desks and loose furniture.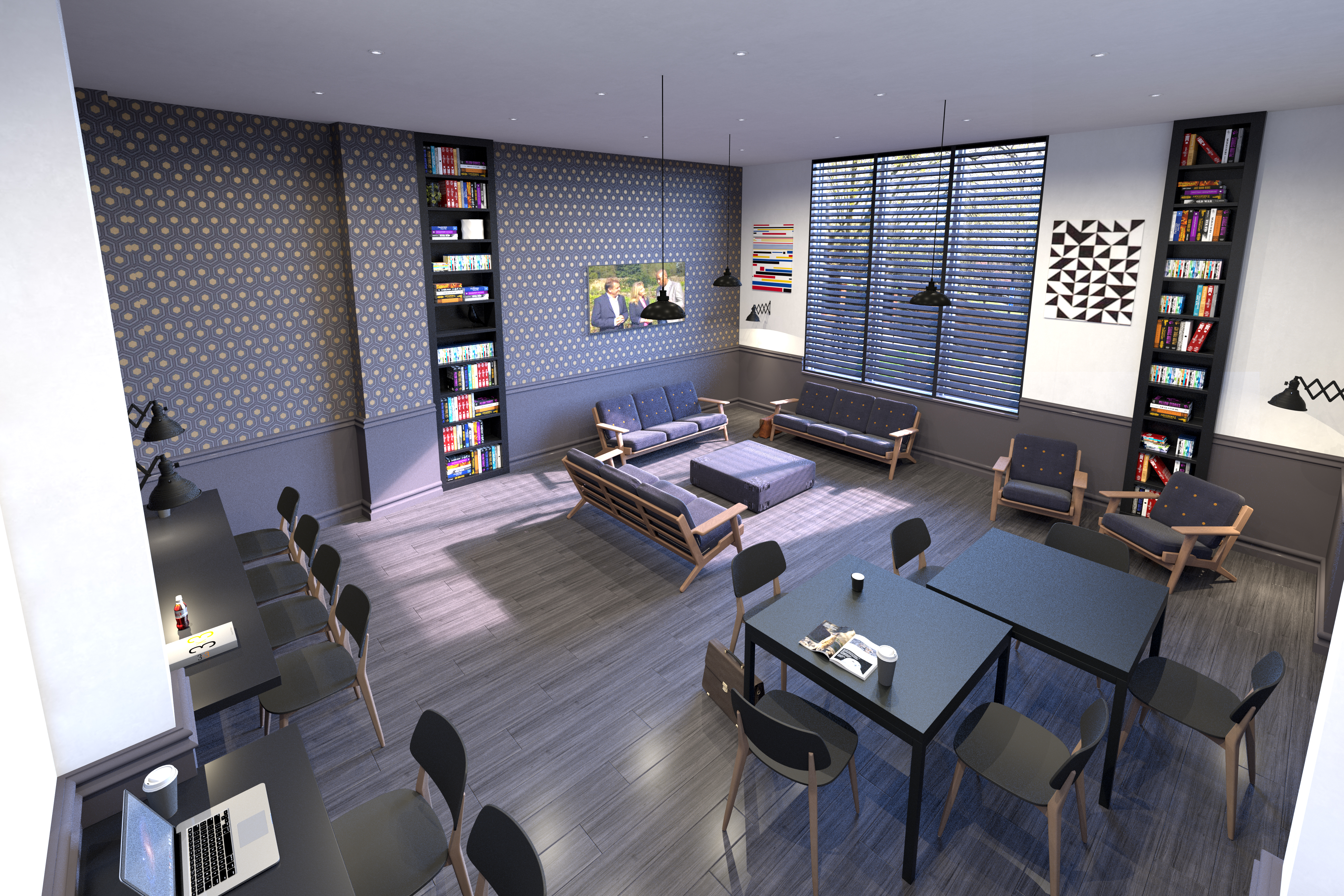 The roof top common room in contrast is light, reduced and focused on the views looking out. Low furniture and colour palette are complementing but not distracting and provide functional variety.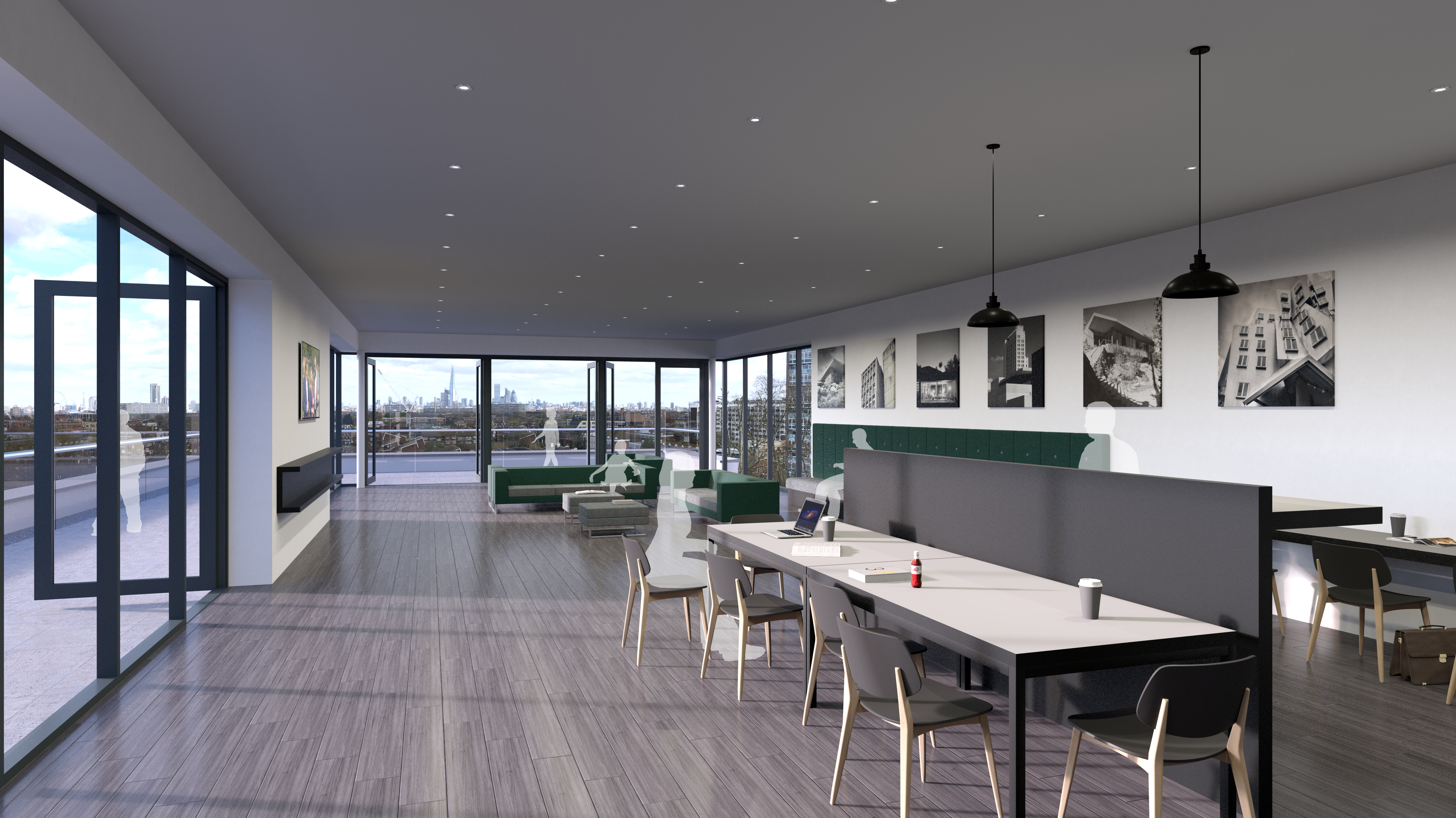 Aberdeen :
Our Powis Place common room will be flooded with light from the floor to ceiling glazing on two sides. The soft seating will be along this edge, allowing students to socialise in a bright and airy space, on a mixture of new and vintage furniture.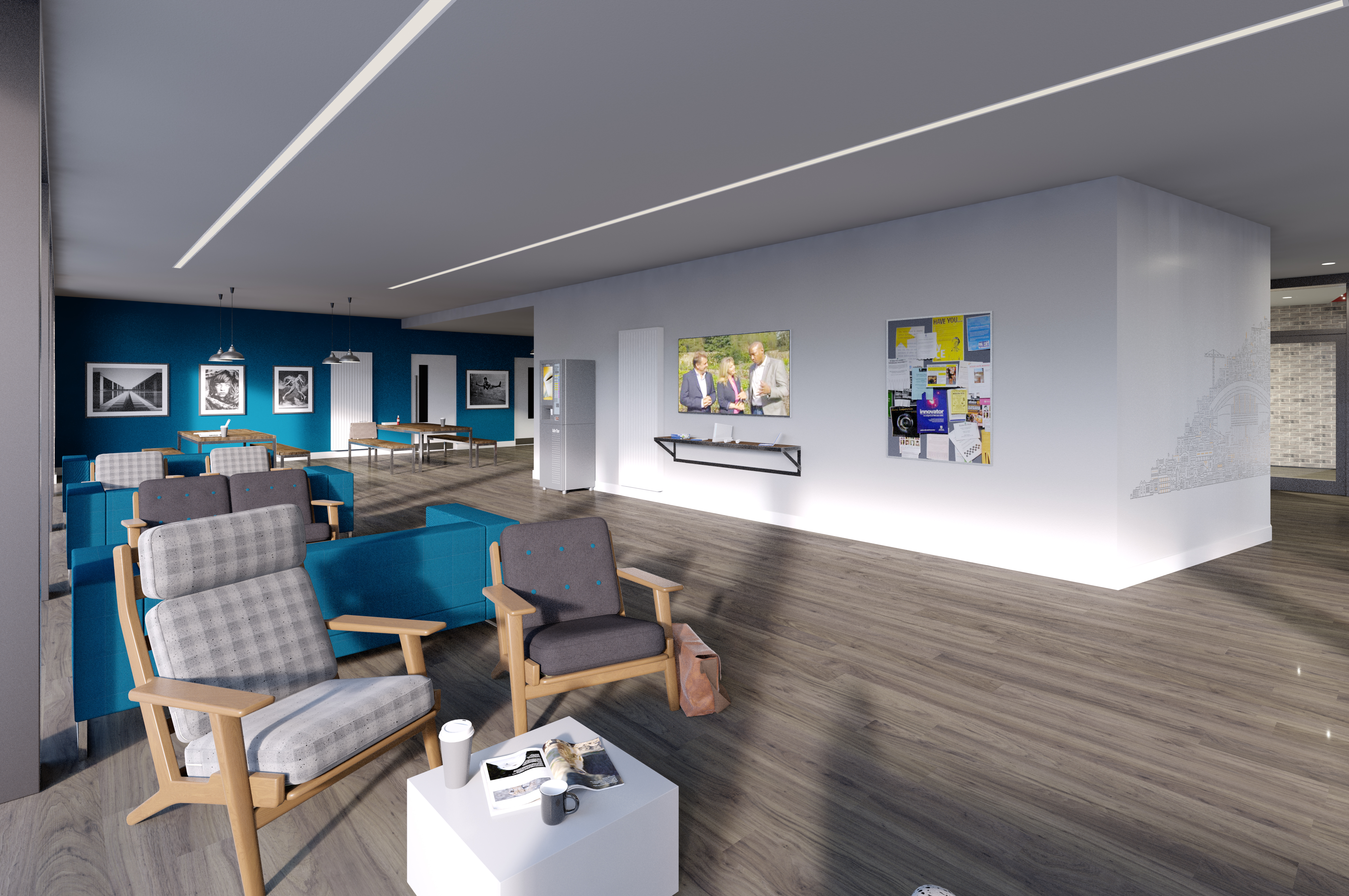 As you enter the room, you're guided by our bespoke mural – by CityWorks – of the Aberdeen skyline. The finished product will even have our building within it.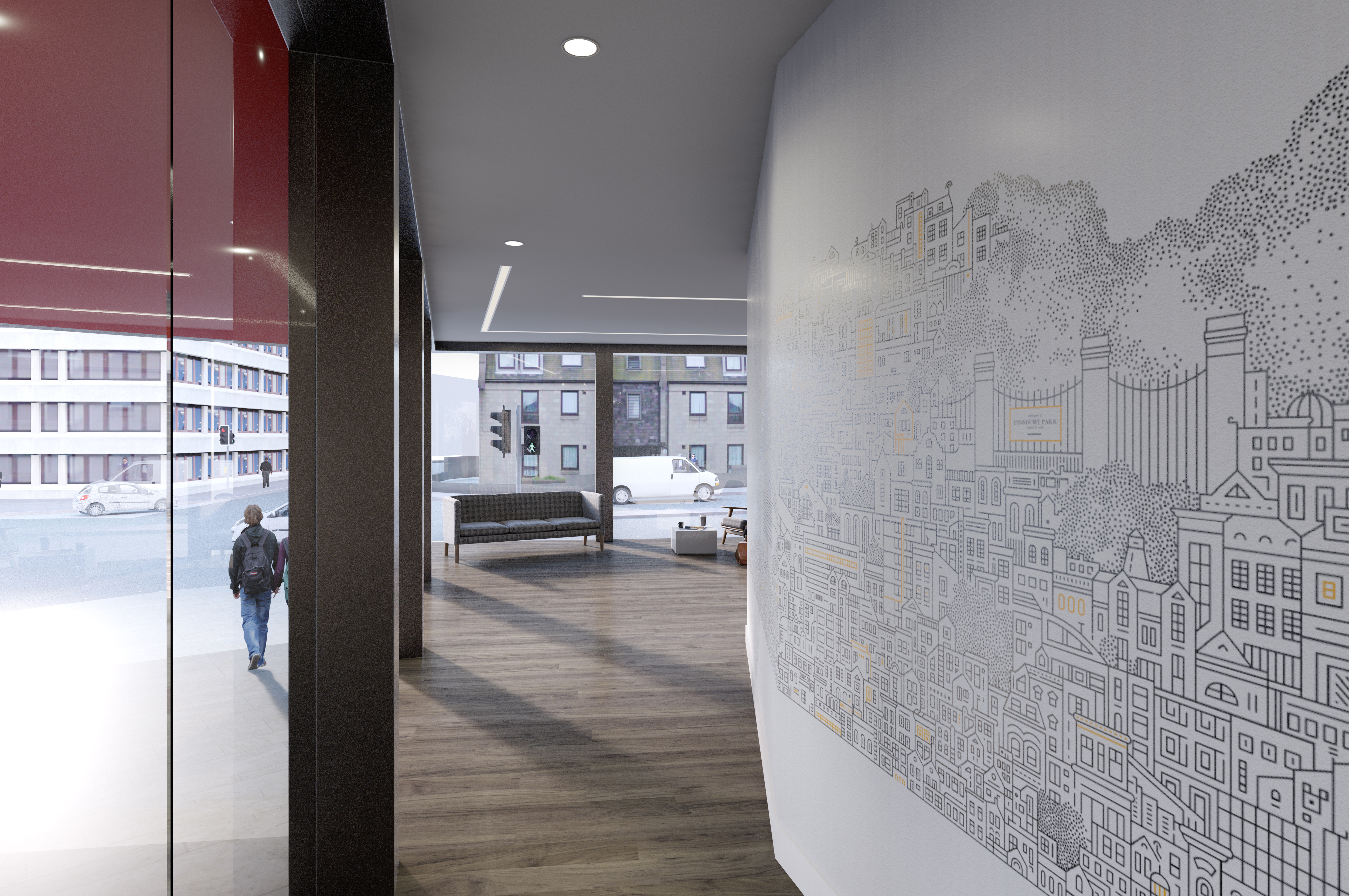 Long reclaimed wood benches allow for study, both in groups and individually, and a football table will be on hand for a bit of friendly competition!