Last week Alumno along with HG Construction, invited stakeholders and guests including members from the Council, the University of East Anglia and the winner of our poetry competition to our Topping Out Ceremony at Benedicts Gate, Norwich. Benedicts Gate is our third development in Norwich, following All Saints Green and award winning Pablo Fanque House.
Founder and Managing Director David Campbell said a few words about the project: 'This is a reasonably big structure, I think its a very poignant time and obviously its a chance for everyone here to offer support to the team as we have a long way to go, but we are in good hands going into the final third'.
Others to speak were Connor Rice from HG and Norwich Council Leader Alan Waters said '…. there are the remnants of the medieval castle wall, so that reminds us that in a historic city  things change over time. This building is built on a number of settlements over a very long period of time.'
We were also extremely excited to announce the winner of our Benedicts Gate poetry competition along side the National Centre of Writing as Jenny Pagdin,  Congratulations to Jenny for her successful submission, her poem will be on permanent display on the exterior of Benedicts Gate and hopefully she will perform the poem at the opening of the building in the Autumn. We would also like to thank everyone that entered the competition, it was amazing to see so much talent in Norwich
A member of the Alumno team was also lucky enough to climb the HG Crane to see the amazing views over Norwich.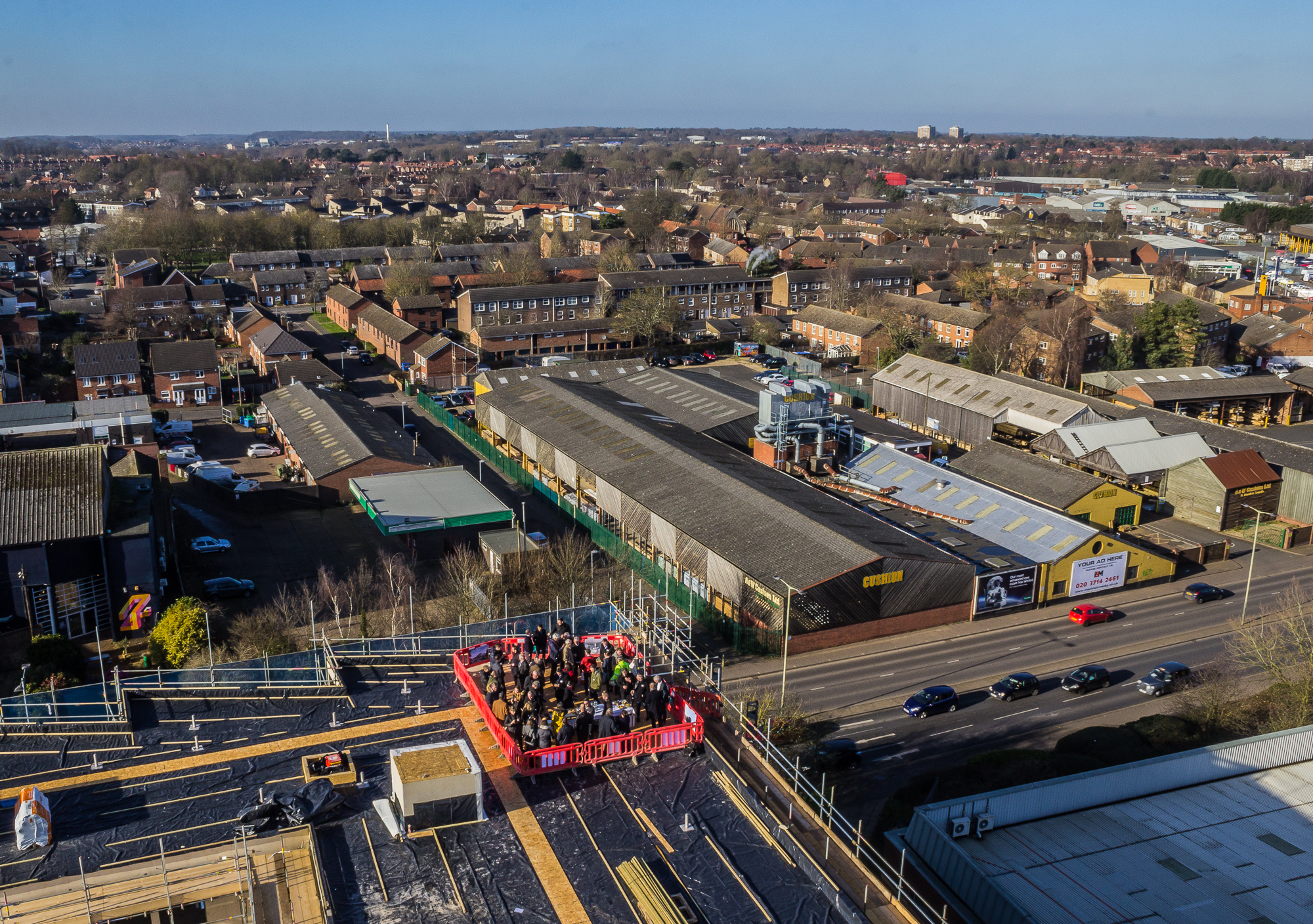 Click Here to read Eastern Daily Press first look at Benedict Gate
Photos by Catherine Starkey
Video's by Rebecca Dean