This month's behind the scenes feature takes a look at Sheraton Park, Durham from the perspective of Glenn McGregor, Principle of Ustinov College at Durham University.
http://alumnogroup.com/projects/sheraton-park-durham/
' When the local residents first saw us coming over the hill about eighteen months ago as the whole idea was mooted and they were not all that receptive, but before we moved in we articulated very clearly at a number of resident meetings that these are Post Graduate students. Their motivations and behaviour is very different. The average age is probably around twenty six or twenty seven years old, with many Post Doctorate researchers considerably older than that.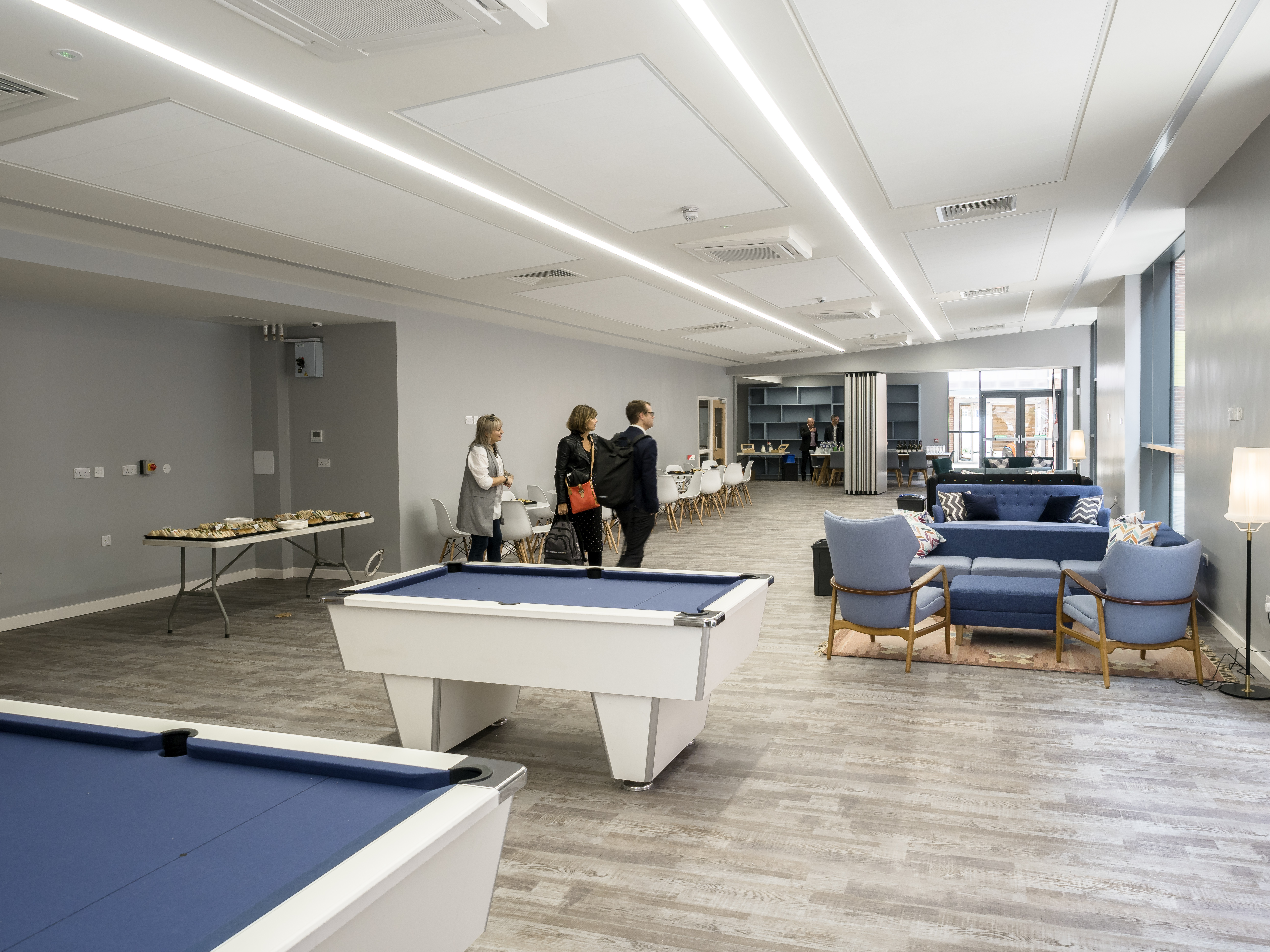 The residents should therefore expect something more than a little different to what they may have perceive as student behaviour. Since we moved in September 2017, they have indeed been pleasantly surprised. In fact we've put on a number of events to directly engage the community.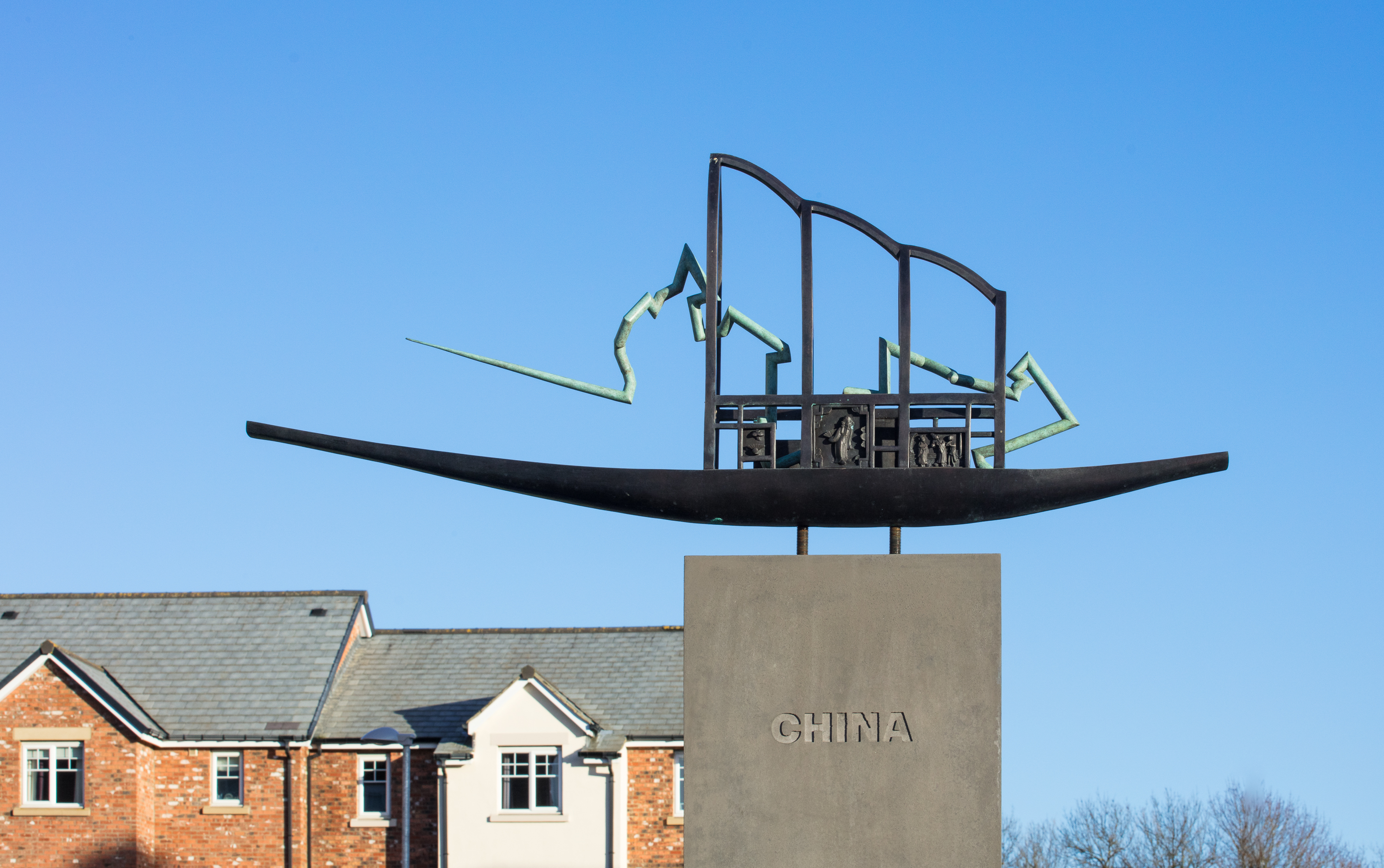 We're living with new neighbours, as they are, and you've got to get on with your neighbours. So we've been reaching out in a number of ways. The students have been fantastic, putting on some family friendly events like Halloween Parties and inviting the local families. Also an art event where twelve very talented students from one of the local high schools contributed work.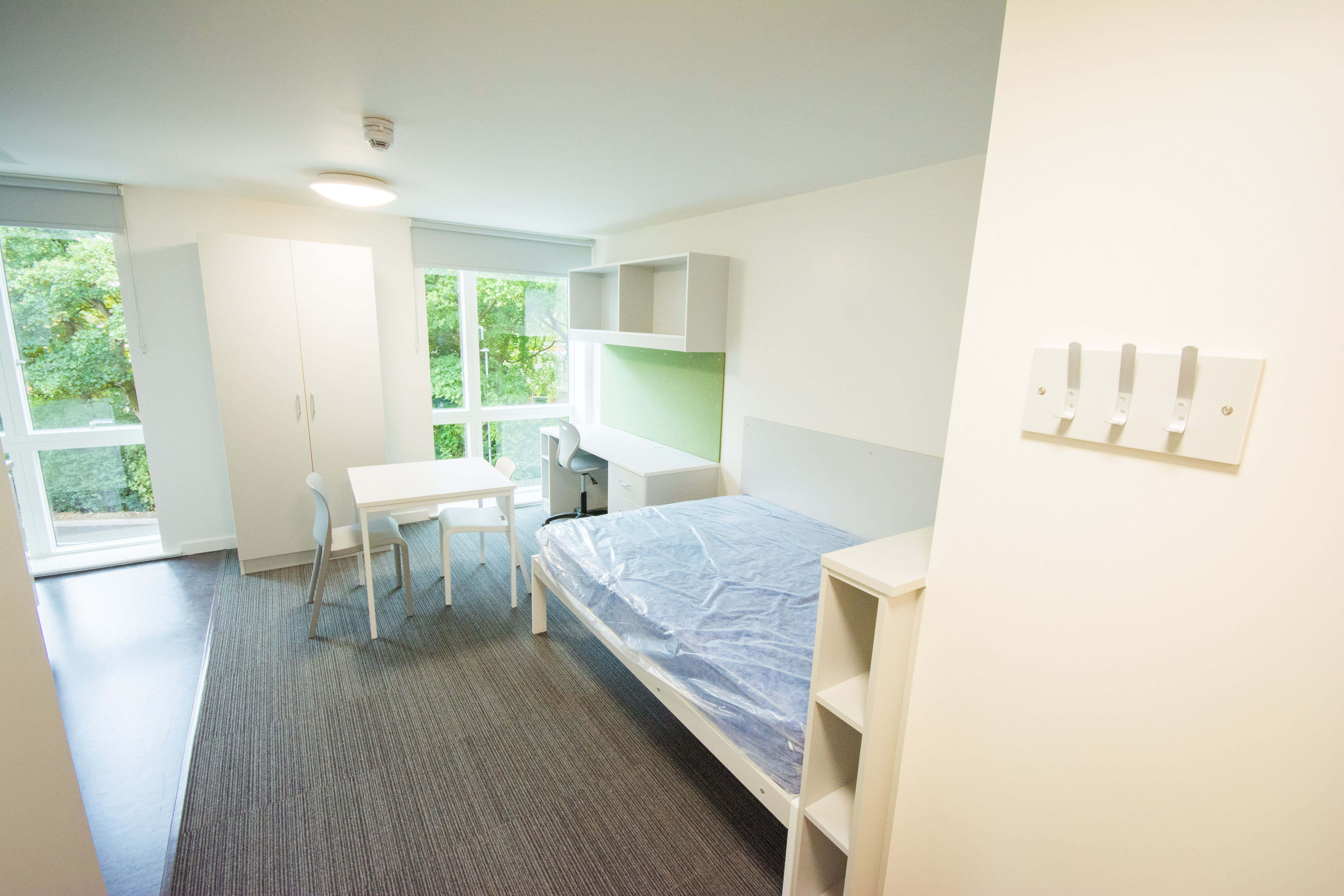 We're very conscious of our role in the reputational status of the university. A lot of that reputation is related to what the local residents think of us. They could see ambassadors for the university or quite the contrary. I think having this public space is great. Not only do the local residence wander through it, but there is a chance for them to interact with students, even if it's just, 'Hello, how you doing'.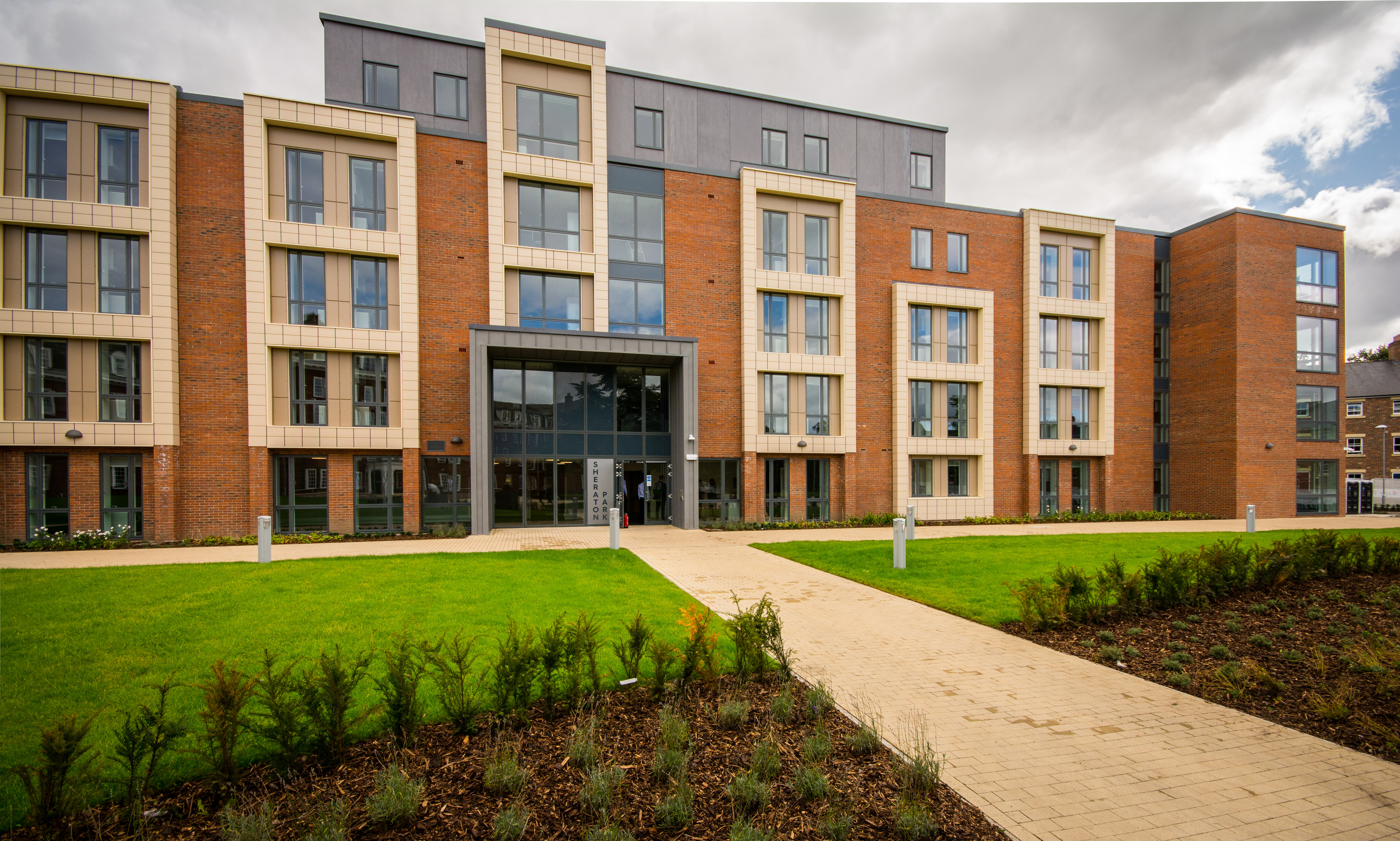 I don't particularly like the expression 'town and gown' but it's often used in Durham and we need to try and address the issue, as I think it does cause division. Because of our physical position we are doing our best to integrate and live as local residents. Ustinov is not only about building globally competent graduates, but also about focusing on how people can develop personally and engage with the wider community. A lot of that we do through our volunteering under the umbrella of our global citizenship programme. It's obviously not compulsory, but a lot of our students volunteer to reach out into the local communities.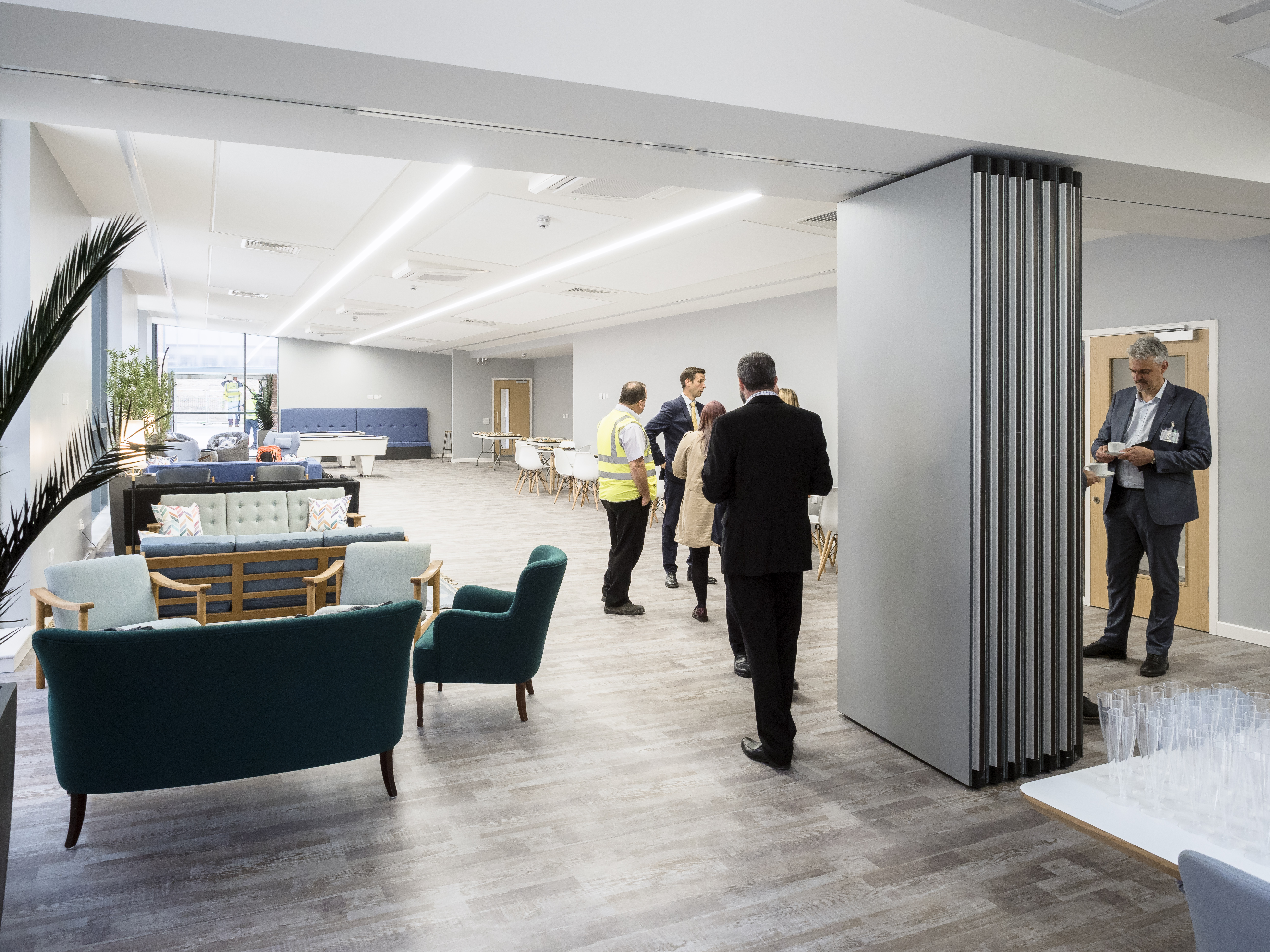 As far as the layout here is concerned, you're got a new building and a beautifully restored old building. We like the complementarity of the two. The old and the new. The refurbishment has been done to a very high standard, so everything that needs to be functional in the modern world is brand new, efficient and squeaky clean, but the whole site retains the best of its historic elements. It really is a great achievement.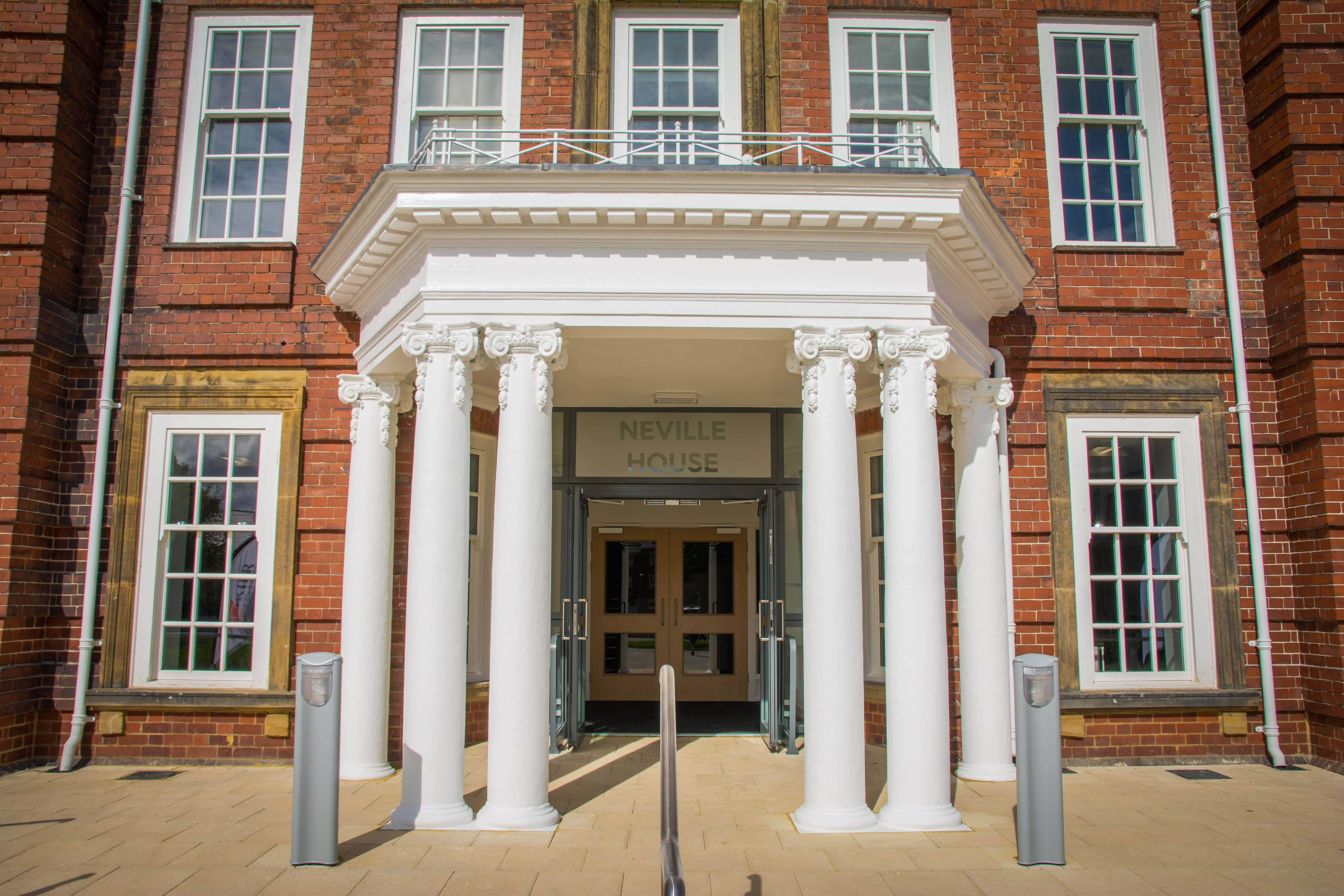 I think the students are generally very happy with the facilities. The café bar was not part of the original plans so we had to go into a negotiation with the developers and the owners about having an extension built, because there was no real interior common space and a bar café serves as the emotional heart of the college. That's where the students gather. They gather in their kitchens at dinner time, but for socializing they are drawn to the café and the bar, so having that facility is extremely important. In some ways these elements make the difference between a straight halls of residence and a college. In the original design there was quite a large courtyard in the centre of the building but we had to push on to that to build the café.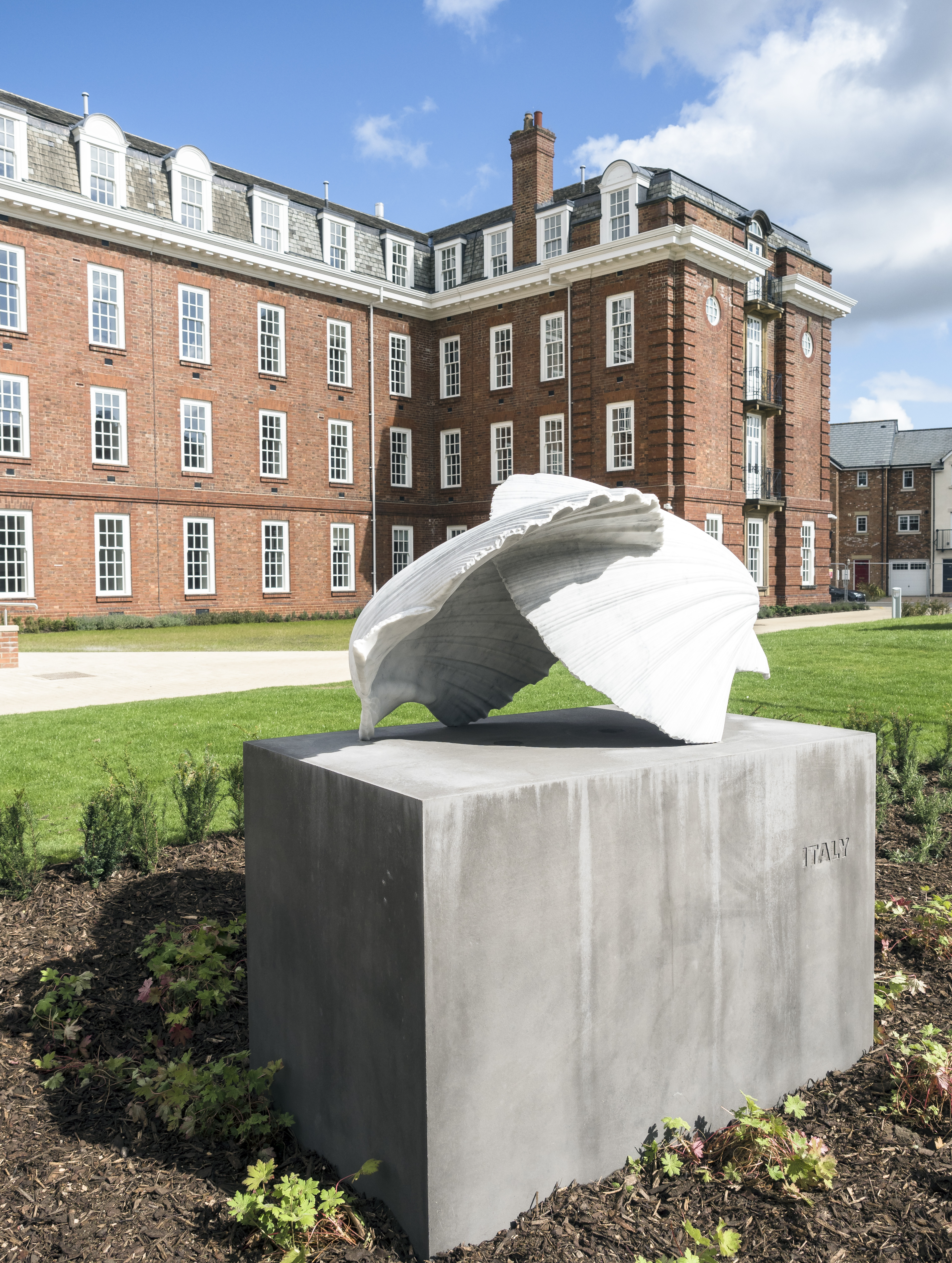 The students are starting to build a sense of belonging to Sheraton park, and also the new buildings as a location as well. It's very good, so this has been a great success. The permanent public art adds to the whole flavour and atmosphere of the place and makes that outside space quite attractive. We've also put out some benches in the park, which quickly fill up when the sun blesses us with its presence.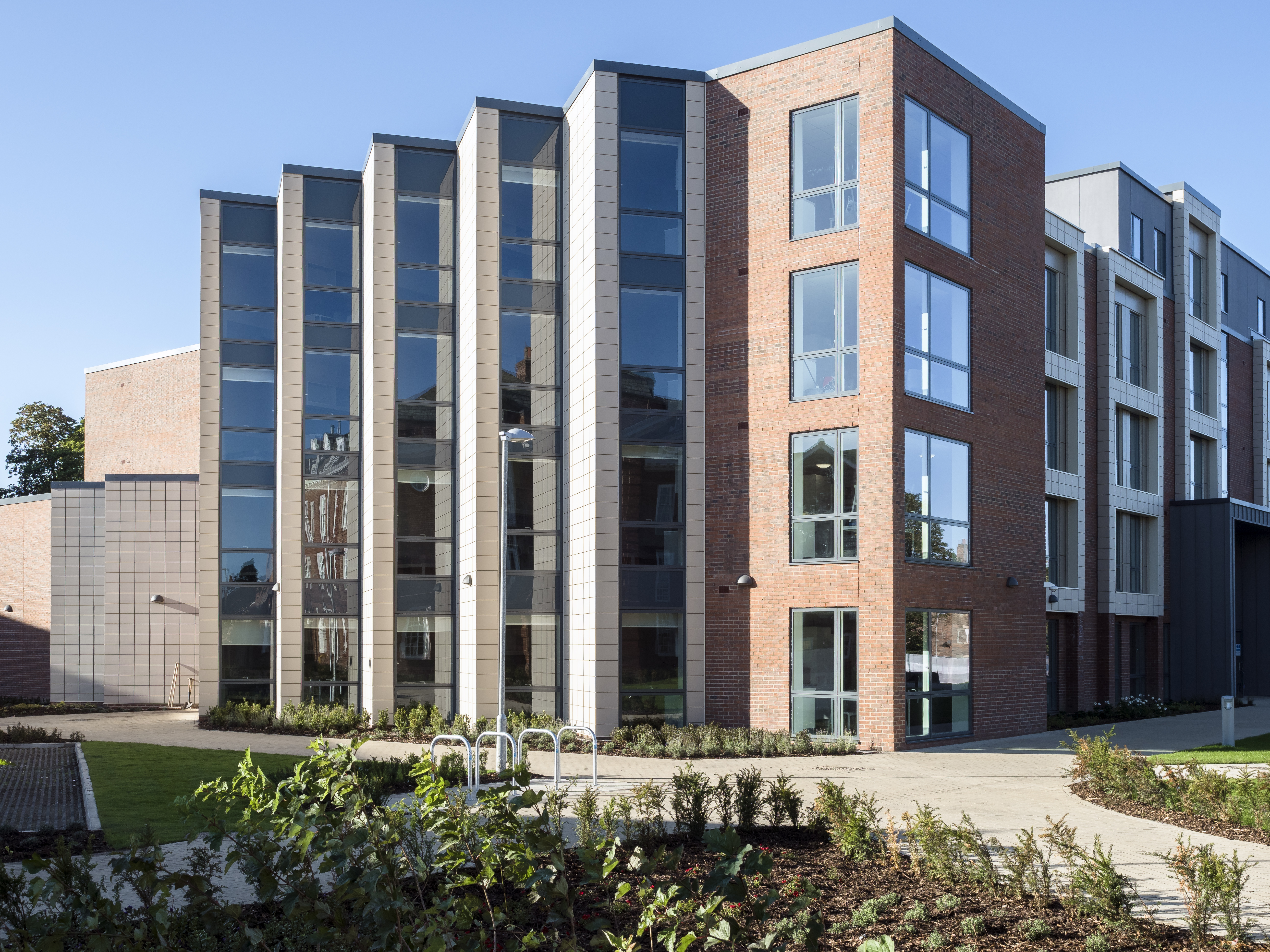 Durham Council has given some funding to student community events. It's very reassuring that the council really see the value of building community between students and local residents. Sheraton Park has become a symbol of mingling and growing together in this great little city, through consideration and mutual respect. You've got to plan ahead to get that across the line. You have to plan to encourage that engagement and interaction. That's how Alumno saw the space. It was a bold vision, but it's working.
Glen McGregor spoke with Martin Gray