Looking back to our fourth poetry commission in this series we again commissioned poet Ira Lightman, who we had worked with in Durham. Ira took inspiration from the interesting story behind the name of Alumno`s second project in Norwich, Pablo Fanque House. Pablo Fanque was the first black circus proprietor in the UK and he was born near to the site of the Alumno development.
Here is another look at the video we filmed at the opening event of the building, you will see Ira performing his poem in front of the double height poetry wall which was installed in the reception area of the building.
Ira was inspired by the discovery by John Lennon of the Beatles of an antique circus poster featuring Pablo Fanque. John Lennon even included a reference to Pablo Fanque in the Beatles song "For the benefit of Mr Kite", so it was fitting that Ira performed the poem to the tune of that Beatles song !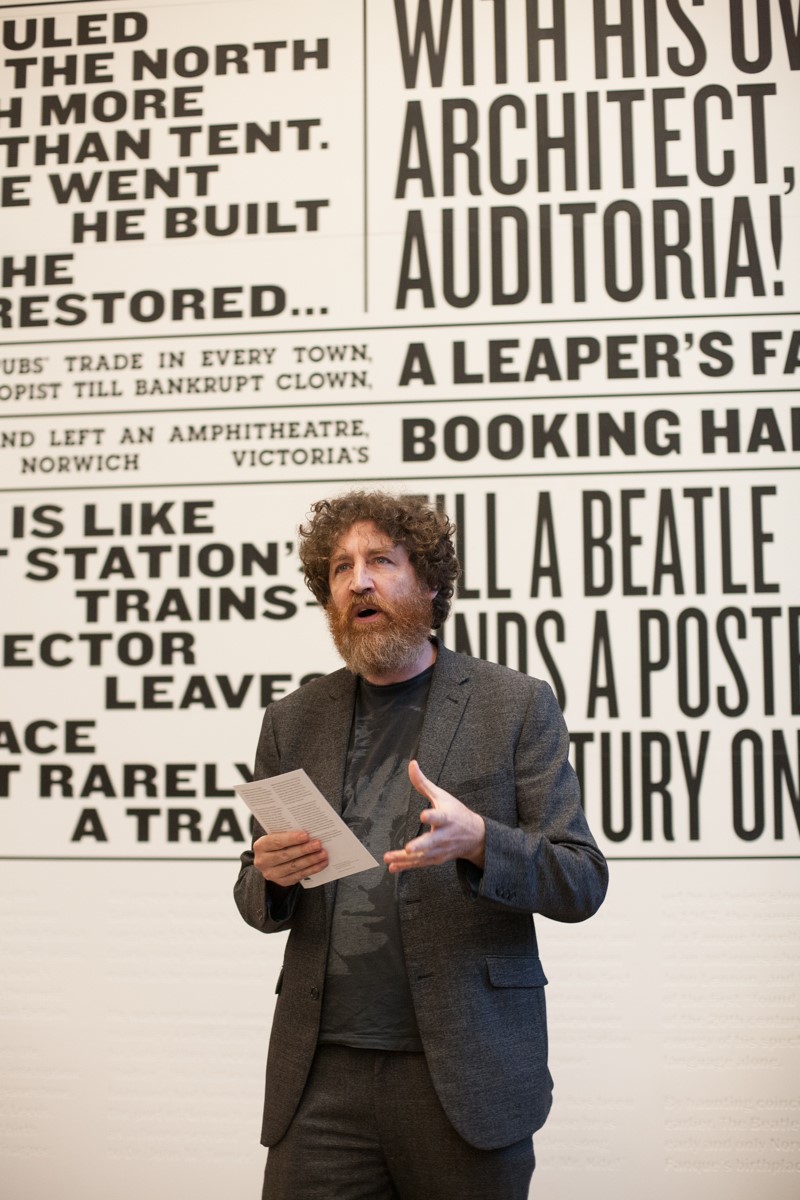 Ira preforming his poem at the building opening in September 2018
The poem can been seen in full here Poem