Press coverage of the positive planning decision made yesterday – read full article here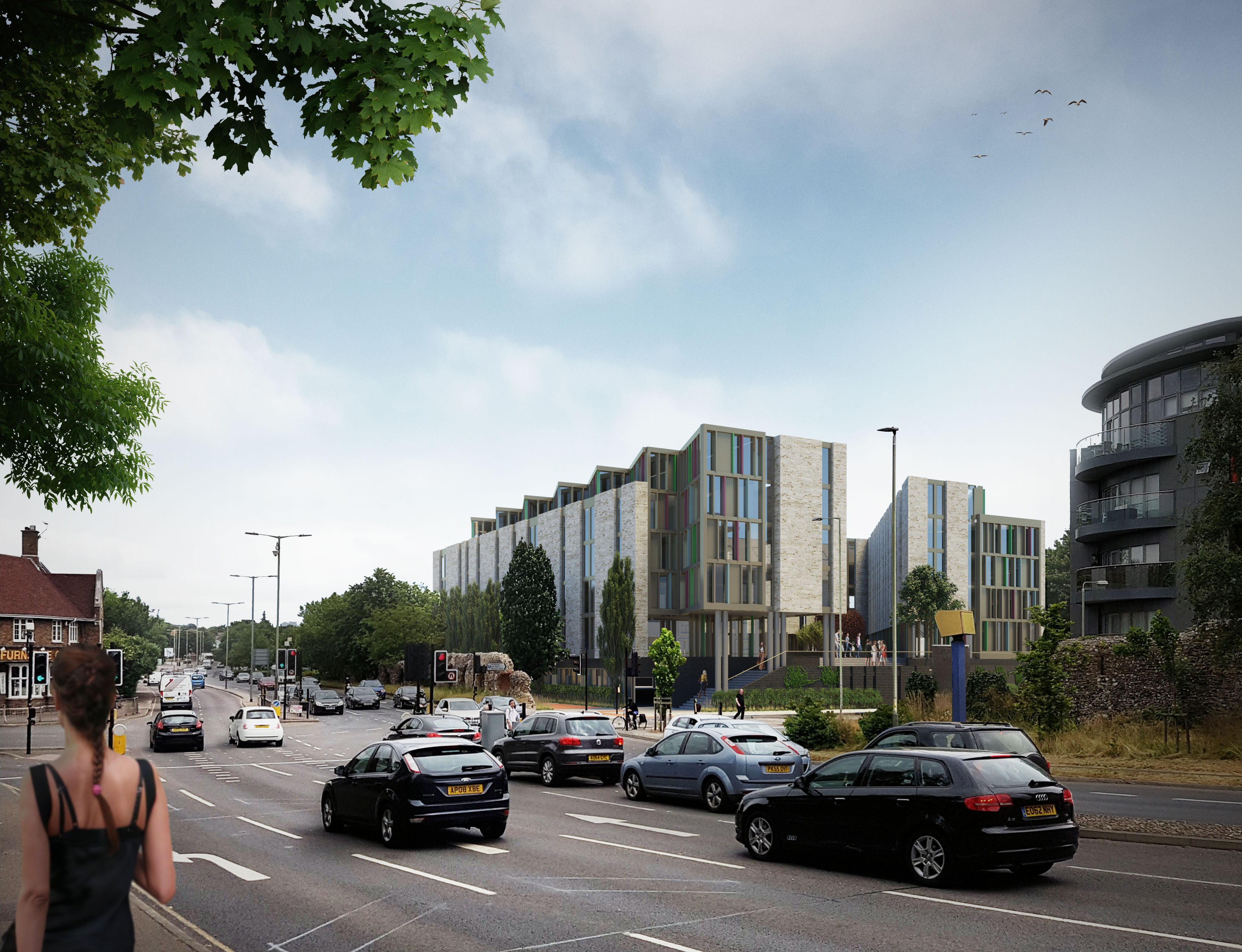 Alumno is delighted to announce that its proposed redevelopment of the Barn Road Car Park has been granted planning permission by Norwich council.
The proposals will see the creation of high-quality student accommodation for 302 students, across a mixture of room sizes to suit different budgets. The site will include 113 studios and 189 cluster flats with on-suite bathrooms and shared communal facilities. The development will sit above the Barn Road Car Park, which will be modernised and reopened as a council-operated car park.
Alumno will also continue its investment in art in the city with a public art project along the perimeter of the new development to enhance the streetscape. The installation will communicate and celebrate the adjacent medieval city wall, highlighting the historic gates and towers on the outside of the building.