And just like that, another year has passed. 2019 turned out to be an extremely busy year for the Alumno Team. With two schemes in progress, others at the early stages of their developments, giving a behind the scenes insight into some of our past schemes and everything in-between. 2019 has shaped up to be one for the books.
Easing into the New Year, January saw some highlights from past projects. We showcased a new video of Pablo Fanque House from construction to opening night. The video includes interviews with architects, the main contractor and David Campbell from Alumno highlighting why this is such an interesting building and the important the history behind the name. Alsecco also created a lovely video of the amazing natural clay brick work at Leamington Spa. We also received a great time lapse video of Durham by Phoenix Eye HD. All can be found on our website in the news section.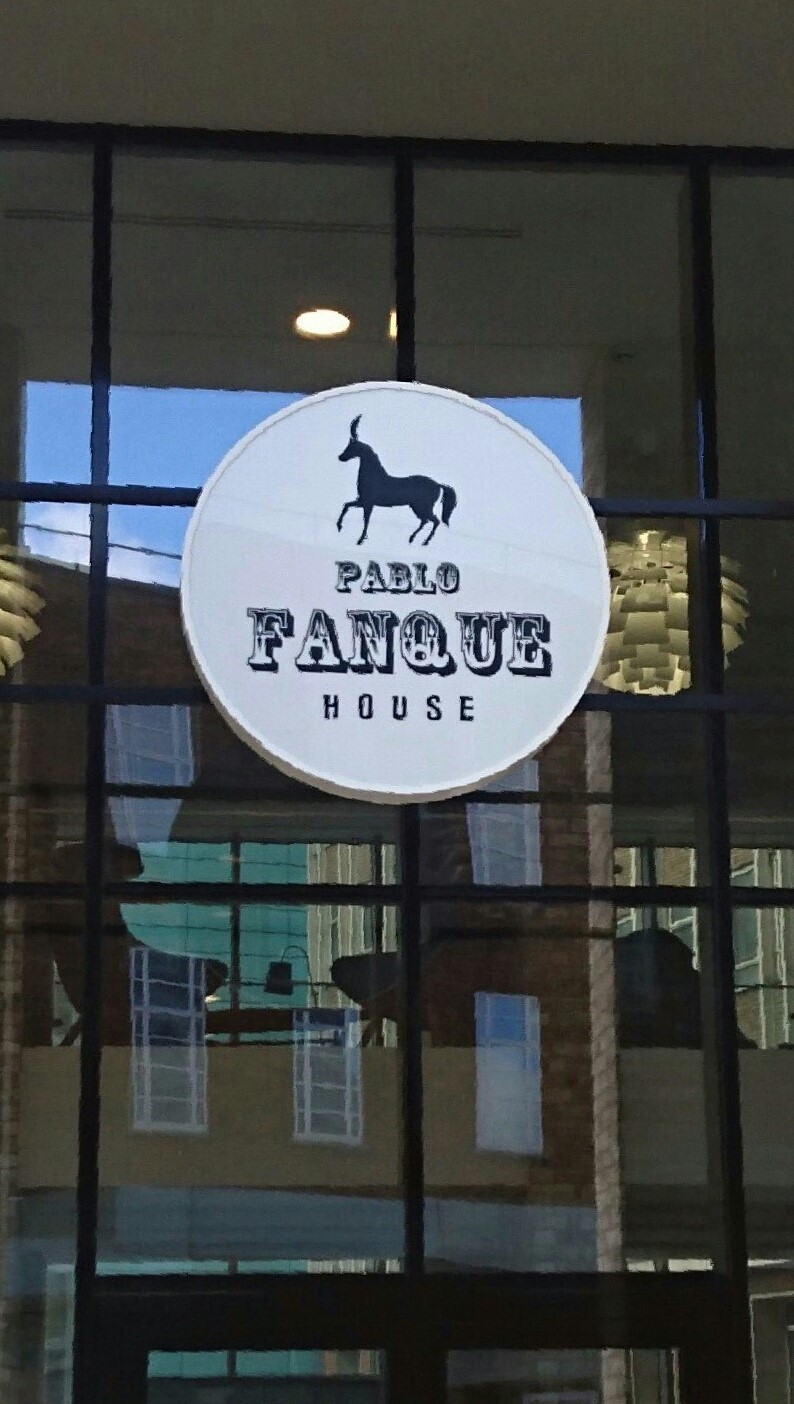 Mid-January saw us feature and support Southwark magazine with our proposed scheme in Bermondsey. We also got to see the recently opened Goldsmiths Centre for Contemporary Art. The gallery is open to the public as well as Goldsmiths students. We visited the site when it was still feeding tanks for the Victorian swimming baths next door during the construction in 2018. This is a great example of urban regeneration and cultural placemaking. Other news in January was the unveiling of our CGI's for our scheme in Colchester and we also took a look behind the scenes at University Locks, Birmingham with architect Dav Basal
We welcomed February with open arms, with a fantastic video showing the Queen Mary University London students enjoying life in Aspire Point, Stratford. We also had some great news in regards to Park Hill, Sheffield. A new musical opened at The Crucible Theatre called 'Standing at the Sky's Edge' which included music from local rock star Richard Hawley and featured the Park Hill estate as the backdrop. It's great to see the estate coming back to life, and the interest this is generating.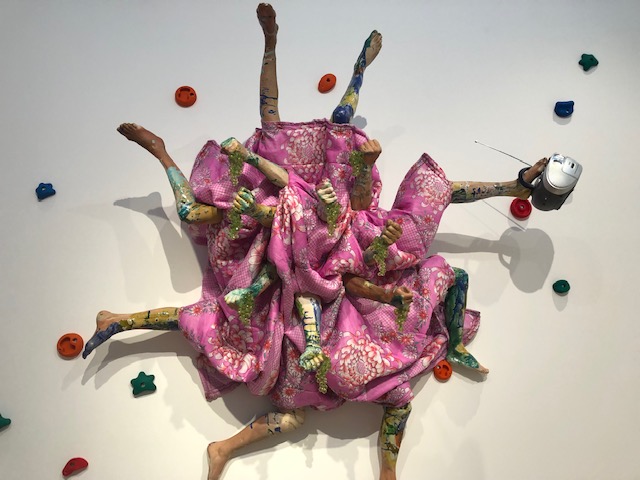 February also saw Pablo Fanque House be short-listed for the RICS East of England Awards in the Residential Category. Even though we didn't win, it was great to be nominated for these awards as they celebrate exciting property achievements in the East of England. There was also a great feature in FCA Magazine about Staticus, MJP Architects and HG Construction coming together to create Aspire Point which opened back in 2018. Our monthly behind the scenes featured Andy Costa talk about his inspiration behind Southwark Town Hall, London.
The beginning of March brought us the opening of Space Studios at Aspire Point in Stratford. We were welcomed with a guided tour of the studios where we got to meet different artists and discover how they are finding the studios and what they are working on. Aspire Point was also featured in the Architects Journal along with a new video created by Staticus highlighting some of the technical aspects of the building.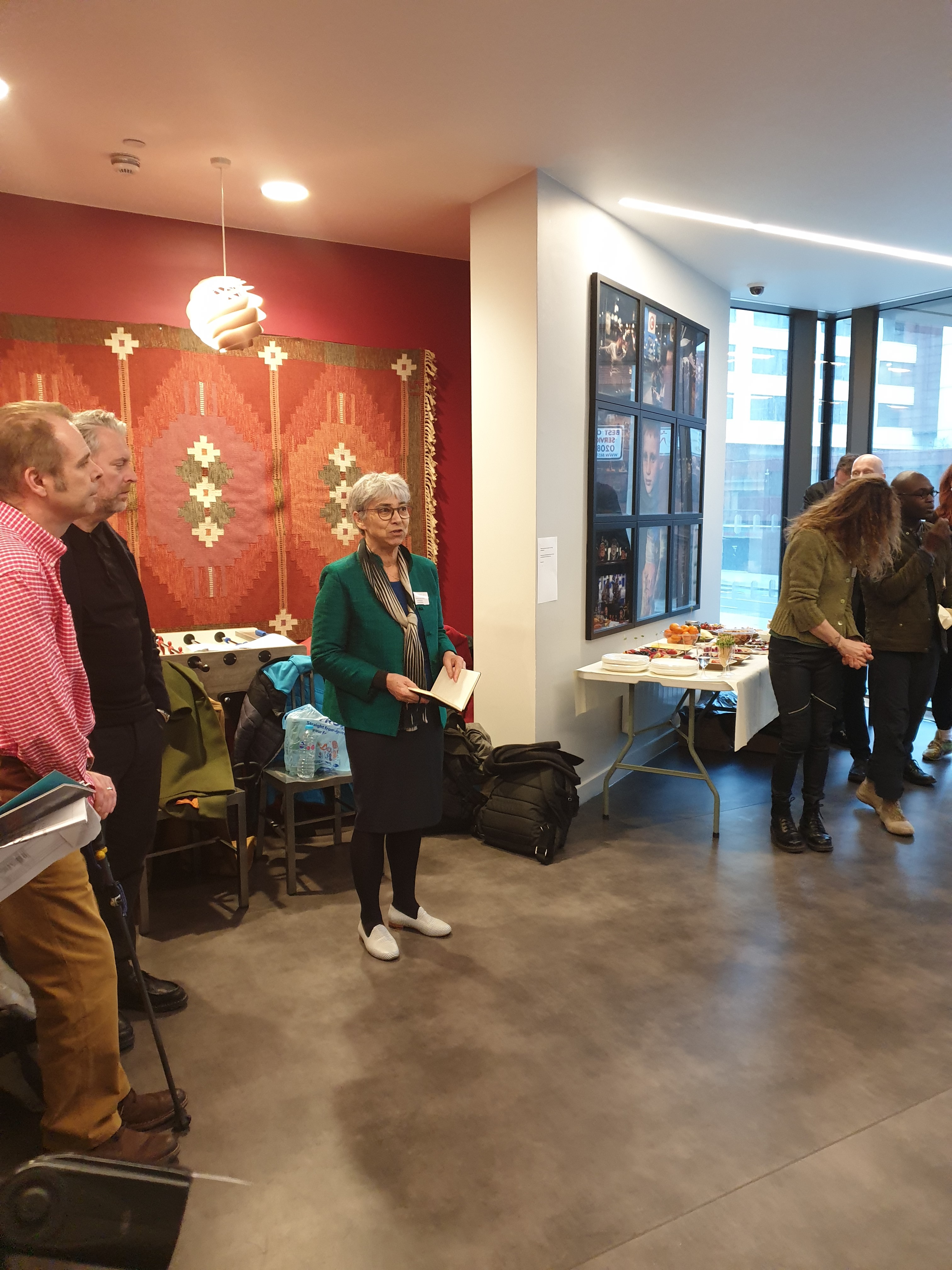 March also brought International Women's Day. We celebrated by writing a blog and speaking to the women who work at Alumno about what it is like to be a modern woman working within the property and development industry.
The second half of March was dominated by Park Hill. The new musical 'Standing at the Sky's Edge', written by Chris Bush received an outstanding number of great reviews from the local residents and The Guardian. We also announced that we are investing £100m into the Park Hill project with our partners Urban Splash and Places for People. To top it all off, our Managing Director David Campbell was interviewed by BBC's Look North's Tom Ingall on the progress of Park Hill and the positive impact of having students living among local residents. Our monthly blog showed us the design behind St. Andrews, Scotland with Iain Carson.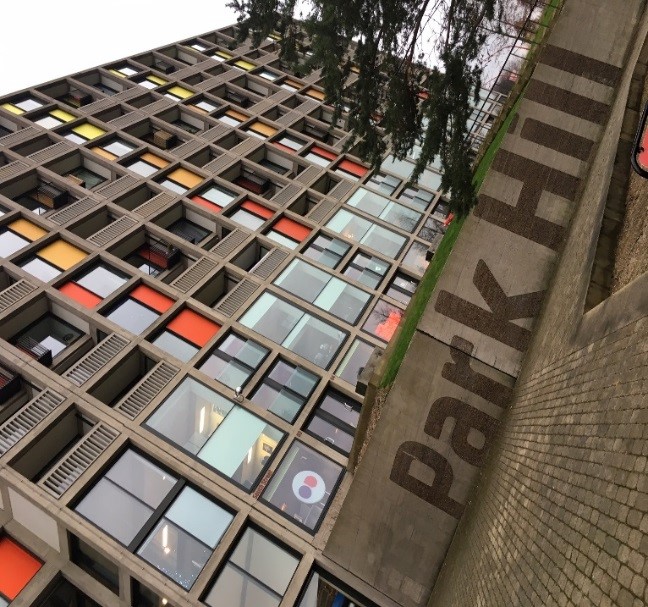 April saw a major change as we began to work with our partners at Places for People. April also saw Pablo Fanque House nominated for The 2019 National Housing Design Awards. Pablo Fanque House was the only student accommodation scheme in this year's awards. What an amazing achievement. We ended the month by going behind the scenes with Glenn McGregor on Sheraton Park in Durham.
With summer only a month away, May shaped up to be a positive month. We supported the summer's addition of The Bermondsey Biscuit, with details of our proposed scheme in Bermondsey and how the local community is one of our main focuses there. Our Bermondsey scheme was also featured in the 21st edition of Southwark Magazine and their newsletter. Our Leamington Spa project was also in the spotlight with Positive 2 showcasing the branding they developed.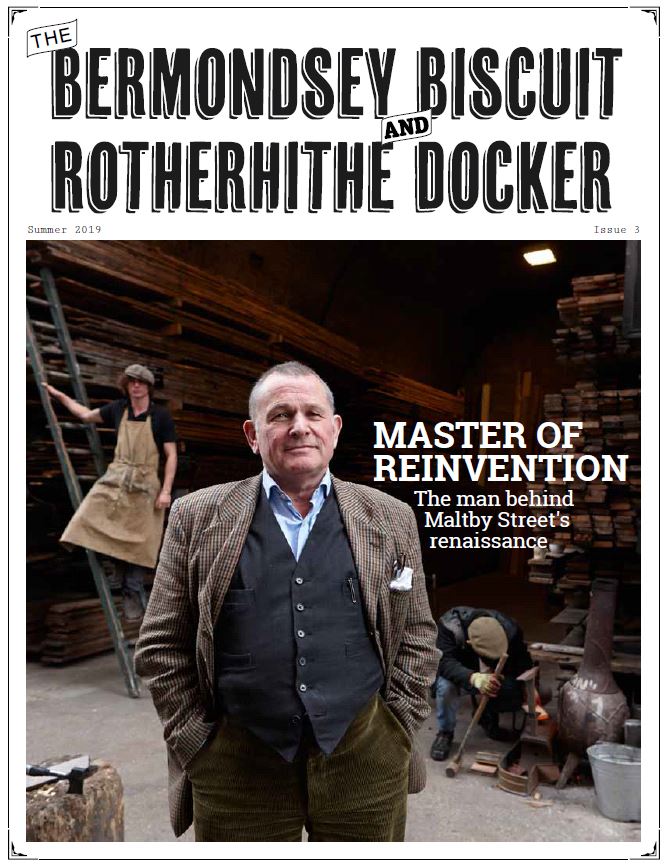 There was some great news coming out of Park Hill, Sheffield at the end of May with Alumno appointing Kier to deliver the third phase of the Park Hill regeneration with 74 unique townhouse style units which will accommodate 356 students.
Aspire Point in Stratford, London was featured in Architecture Today as they looked into the process and planning of the scheme. We ended May with our behind the scenes feature with Architect Jeremy Estop as he talked about Aspire Point, Stratford and his inspiration behind the design of the development.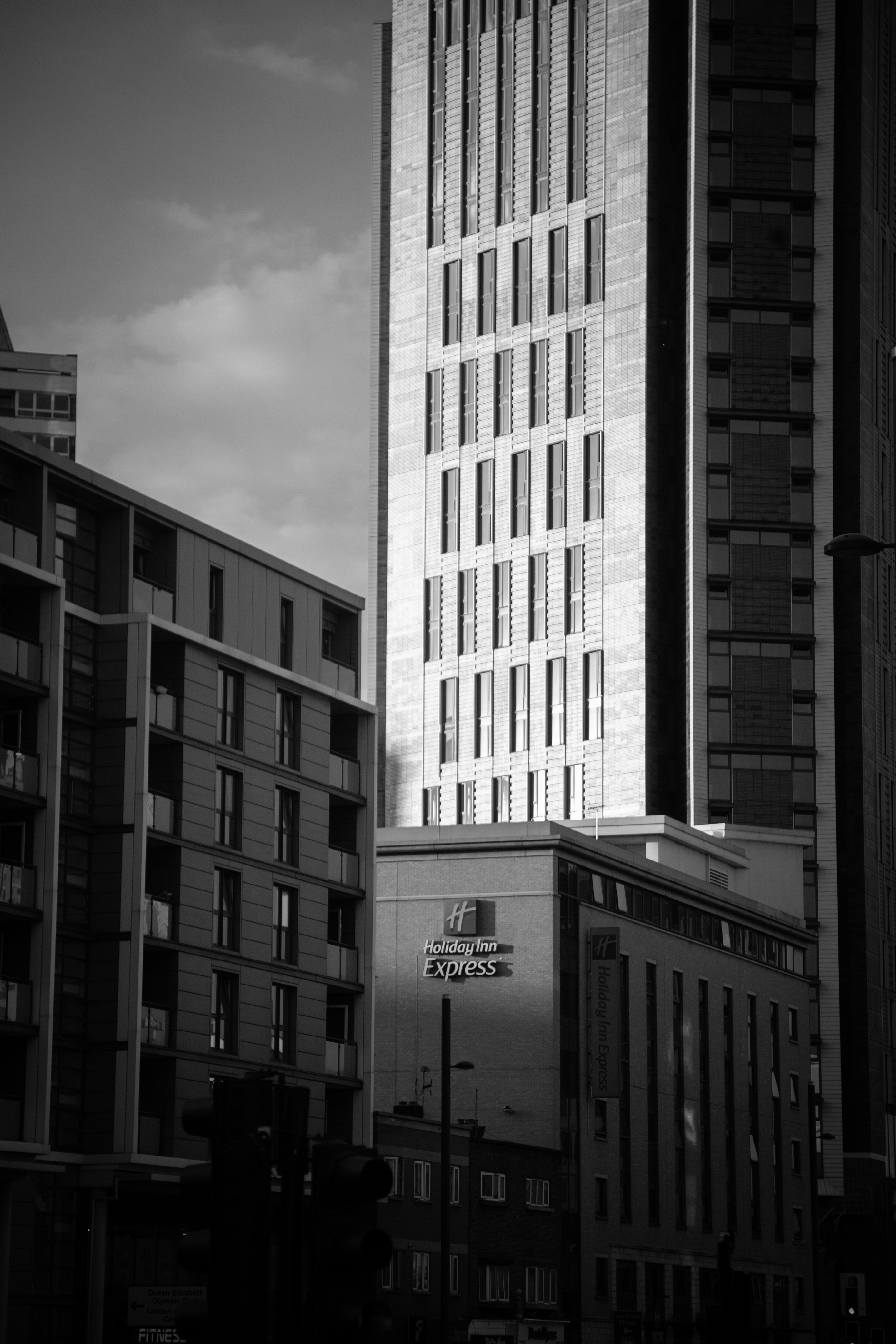 June saw even more progress happening at our Park Hill site as Alumno and Kier celebrated work to date with a ground breaking ceremony. Guests and stakeholders were invited to place items in a time capsule which will be buried on site. June is also the time of year when all the creativity in the arts schools around the country celebrate with degree shows. A highlight of the season is the awarding of the Alumno/Space Studios/Goldsmiths University of London bursary. The winner receives one year's rent free studio space in the artists' studios Alumno developed in the former Southwark Town Hall Building. This year's winner was Emma Prempeh for her haunting and beautiful paintings of her family and herself. Our behind the scenes, end of the month blog explored the arts with Ben Kelly speaking about his involvement and inspiration behind his designs, developments and working with Alumno.
With summer in full swing, July saw our third Norwich Scheme begin to come to life with great progress of the steel works going up, along with the launch of Benedicts Gate on Instagram and twitter. Summer is full of the outdoors, parties and sunshine, which made it perfect as we were again one of the sponsors of the Park Hill Residents Annual Summer Party. Local live entertainment, face paint, ice cream, food and drinks were all on hand for a great evening. July ended with our monthly blog featuring Iain Carson who we have worked with many times and his inspiration behind the design of Powis Place in Aberdeen, Scotland.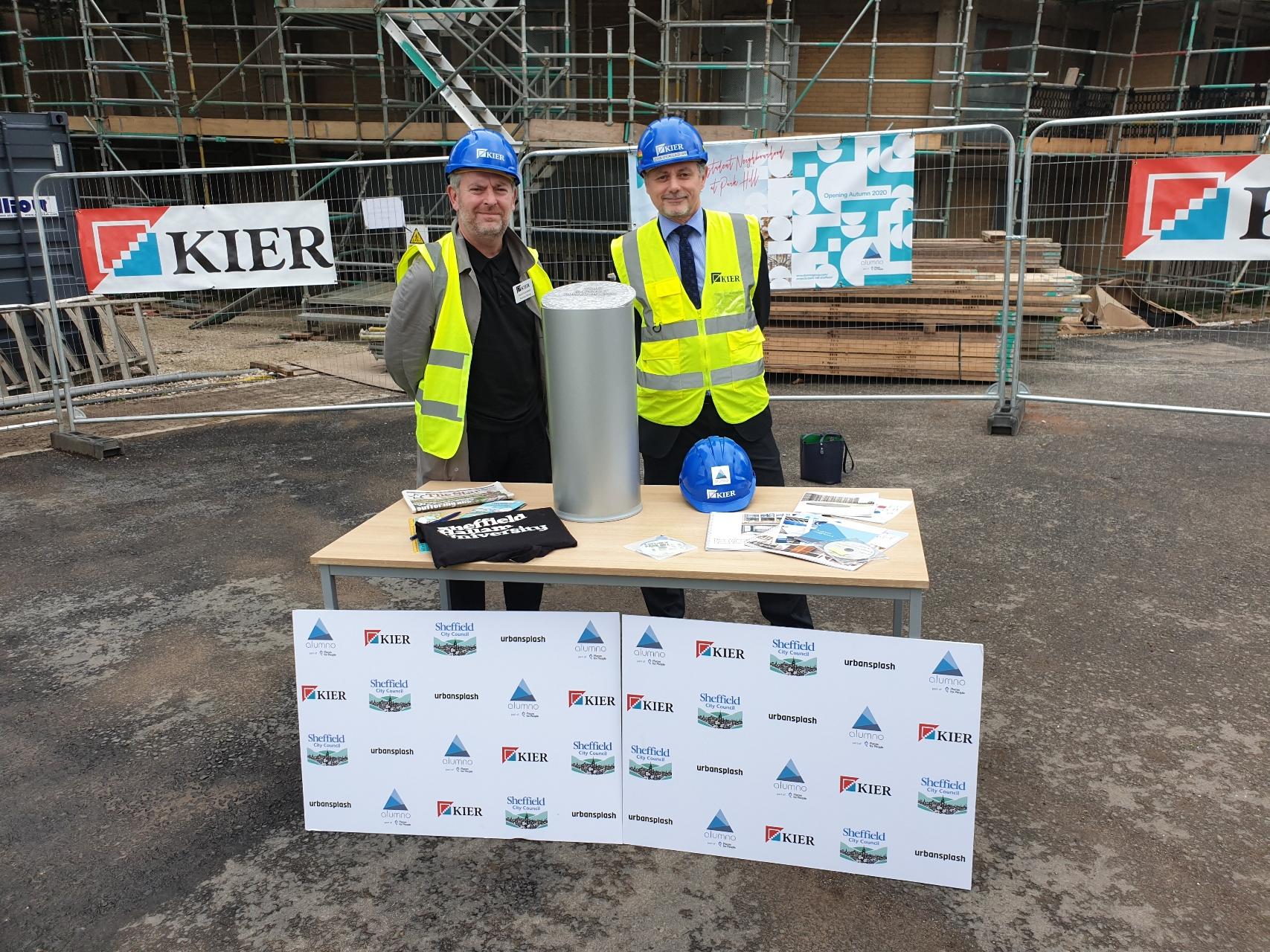 By August, everything was progressing, especially between our scheme in Norwich and Sheffield. As a company we not only pride ourselves on bespoke student accommodation but also on interacting with the local community of the area and the importance of literature and arts. Which is why in August we were asked to be one of the sponsors of the 'Off the Shelf' literary festival in Sheffield, which ran from 5th to 26th October.  Part of Hallam University, the 'Digital Fiction Event' was held in the Owen Building on the 17th October. It was a great success and we were thrilled to be a part of it. The end of the month saw us go behind the scenes with Jonathan Yates as he talked about Sheraton park in Durham and his inspiration behind the design of this unique development.
As summer came to a close and autumn crept in, September was the month of progress and updates. We had great progress in Norwich with our Barn Road scheme, now officially called Benedicts Gate. We had the pleasure of John Fielding Aerial Photography realising to us some amazing aerial photographs taken 6 months apart which shows the amazing progress so far. We also had Kier Construction realise amazing drone footage of Beton House in Sheffield. The footage really puts the Park Hill scheme into perspective and how important it is to the Sheffield community.
September also saw the announcement that our other scheme in Norwich, Pablo Fanque House was shortlisted for the Higher Education category of the Architects Journal Awards 2019. This came one year after Carson & Partners designed the building was opened to students. It was also announced that we will be working with S1 Artspace, Sheffield on finding local stories which will be included in our text based public art at Beton house, Park Hill. It is also fantastic to see S1 achieve planning permission for their new gallery. As quick as September came, it was gone, and we ended the month featuring The Union at leamington Spa and how architect Dav Bansal came up with his design.
October was also a big month for Beton House, Sheffield and Benedicts Gate, Norwich. With both sites opening up their marketing suites which will let students have a taste on the type of accommodation that will be on offer. The Beton House pop up shop can be found at 26 Pinstone Street. The shop will showcase the scheme layouts, a model room, the history of the development, and merchandise from several Sheffield designers, along with an exhibit from Martin Gray reflecting the change at site. Benedict's Gate show room can be found on 71 St Benedicts street, NR2 4AB, right on site. This scheme will offer 302 en-suite and studio rooms for students, along with communal kitchens and lounges. Students will be able to see a mock-up of one of the rooms which will be available.
We were also very pleased to announce that we reached a funding agreement with Curlew Capital on Benedicts Gate. This officially marked our third student accommodation project in Norwich following All Saints Green and Pablo Fanque House. There was also great news and social media coverage of Beton House and Benedicts Gate show units with many positive comments and excitement from the communities. The end of the month saw us not just look behind the scenes at one scheme but many as we focused on the arts with Matthew Jarratt. He spoke about his involvement and inspiration behind his designs, developments and working for Alumno.
With the lead up to Christmas, November became an exciting busy month. Alumno joined forces with the National Centre of Writing (based in Norwich) and Matthew Jarratt to find an early-career poet based in Norwich to write a public poem that will appear on the entrance of our Benedict's Gate scheme in Norwich. The poem will explore the history of Norwich's 12 medieval gates within the Old City Wall and will be incorporated into 12 specially designed panels showcasing the entrance of the building. The poet will also be paid £2000 and have support from the writing centre and Matthew Jarratt. As of writing this piece, the competition is still open with the deadline being 20th December 2019. Click here for more details.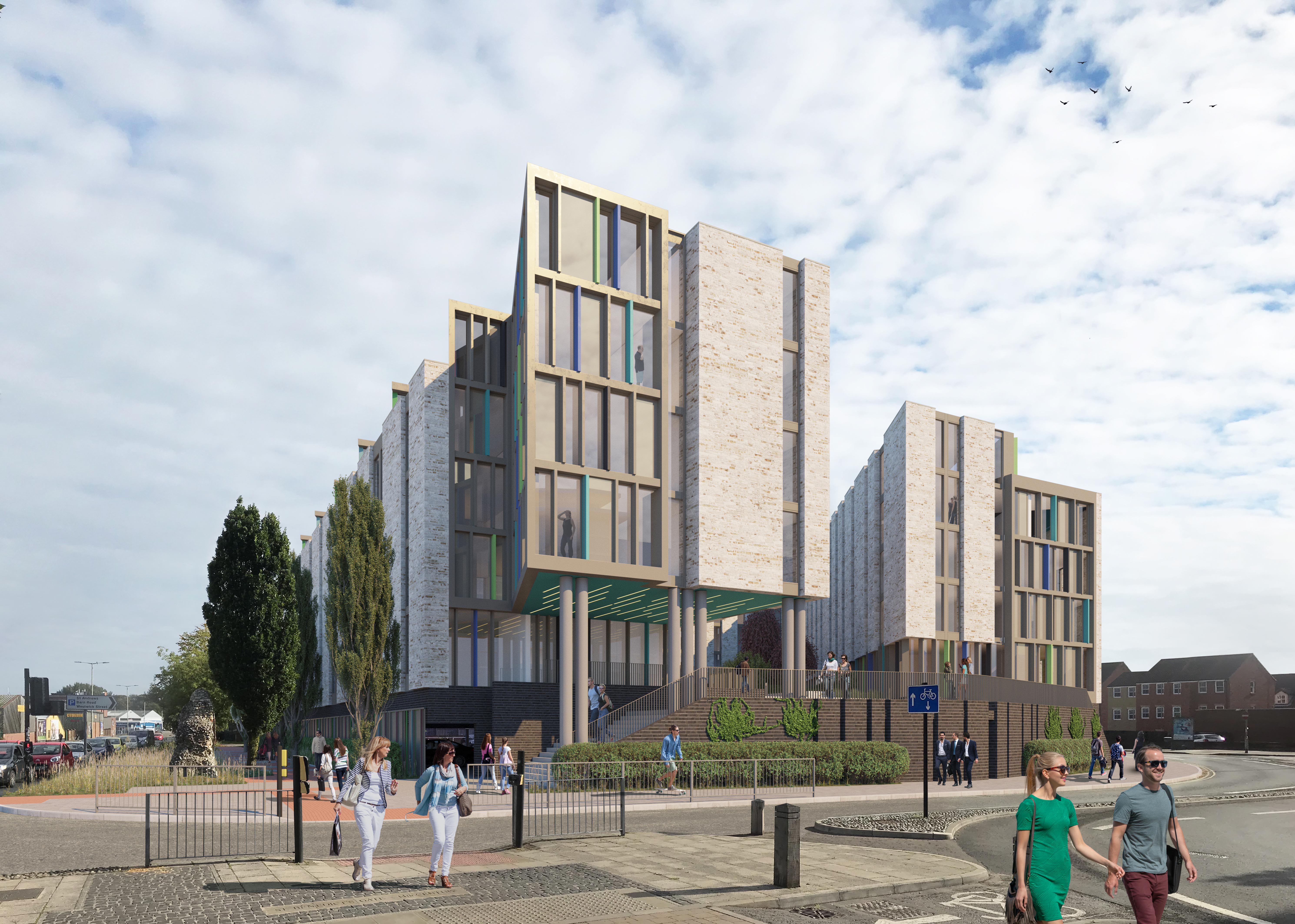 Alumno and MJP Architects were thrilled to announce that Aspire Point in Stratford has been selected as a regional finalist in the 2020 Civic Trust Awards. We won't know the winner till March 2020, but our fingers are crossed and we wish all the finalists good luck.
Back in October, Alumno were one of the sponsors of the 'Off the Shelf' literature festival in Sheffield. We were recently sent the highlight video of the event which delivered over 170 events in more than 20 venues around the city for over 250 writers and speakers to present and discuss their work to more than 23,000 festival goers in just 3 weeks. It was an amazing event to be a part of and we can't wait till next year's events.
Still keeping with the Sheffield theme, we also teamed up with the Modernist Society and Urban Splash to offer 'Park Hill Walks' to members of the public passionate about modernist architecture. Our Beton House student accommodation scheme was also featured in the behind the scenes walk which was hosted on the day by Steve Marland and organised by Our Favourite Places.
November also brought around International Mens Day. We celebrated by writing a blog and speaking to the men who work at Alumno about what it is like to juggle a work/life balance. We celebrated with a win as Pablo Fanque house won the local design and craftsmanship awards in Norwich. Another celebration in Norwich was our 3 year sponsorship announcement with the Norfolk and Norwich Festival. We ended November with a behind the scenes look into the design and inspiration of our first Norwich site, All Saints Green with Iain Carson.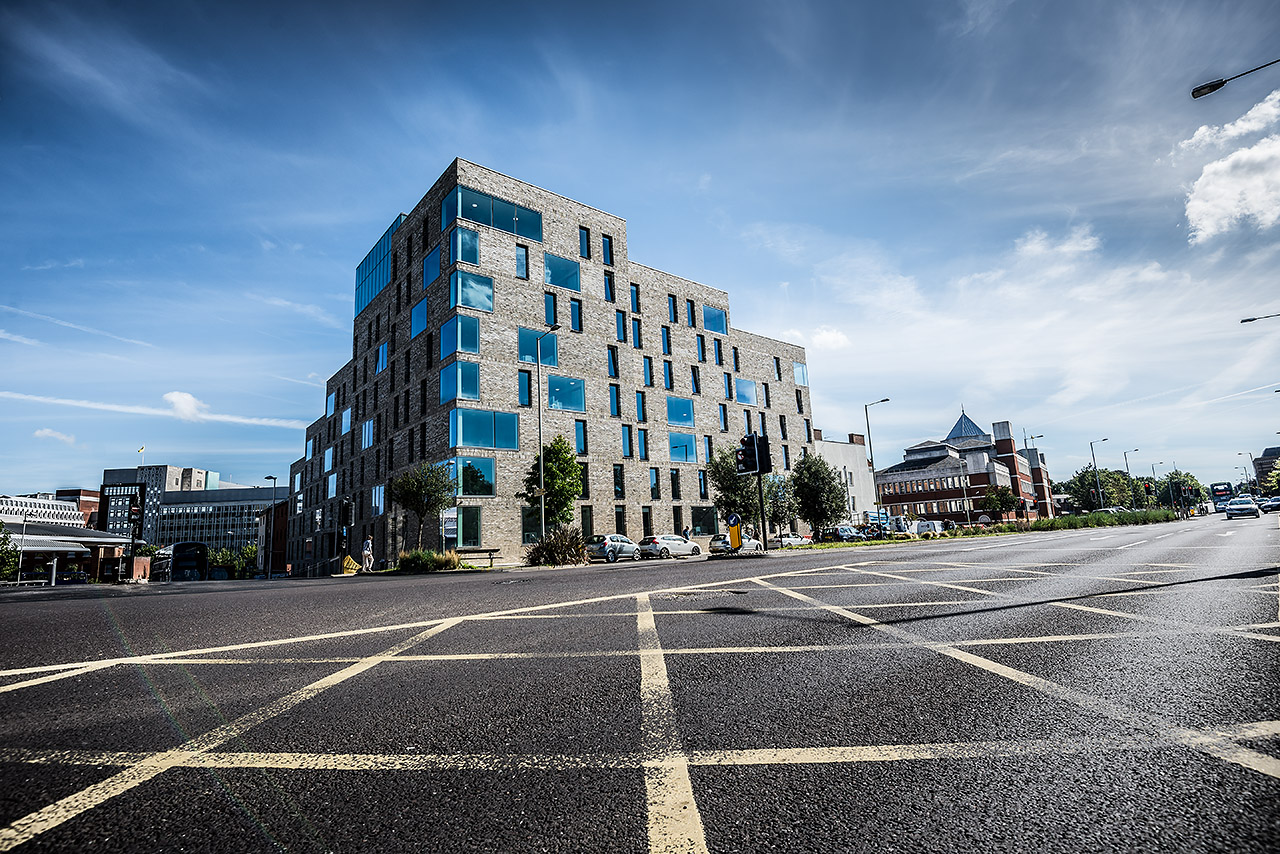 Ending the year on a high is always a bonus, and that was exactly the case for us, especially in Sheffield. We saw the unveiling of our unique Park Hill font, designed by Founded and the Park Hill poem, which was written and performed by Otis Mensah. The font is available to the general public for free download and use. We also had the burial of the Park Hill time capsule hosted by Kier which highlights the importance of Park Hill. The Park Hill Residents Association celebrated with their annual Christmas Party, with the support of Alumno and Urban Splash. December also saw our Colchester scheme granted planning permission.
Alumno would like to thank everyone who we have worked with over the past year. 2019 was filled with many exciting things, we look forward to what 2020 has to bring!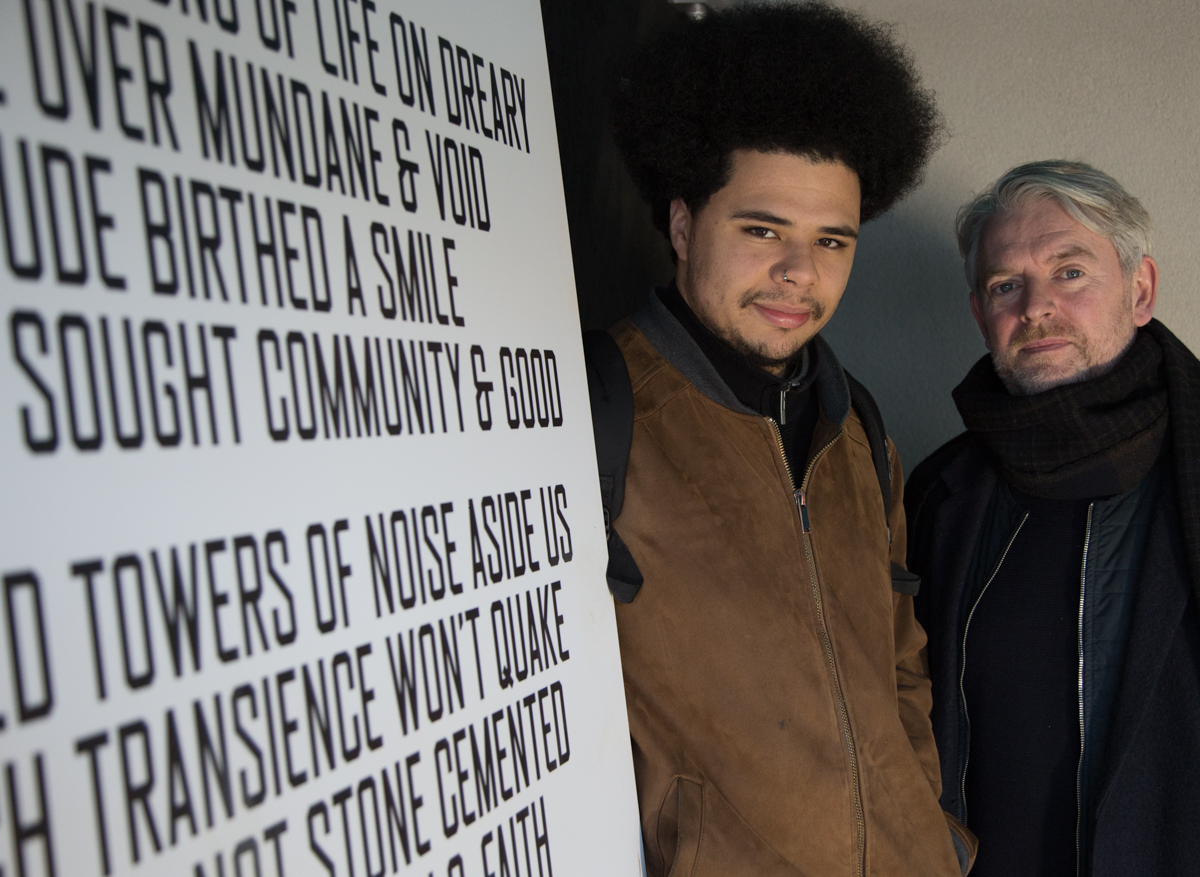 Merry Christmas & Happy New Year from the team at Alumno!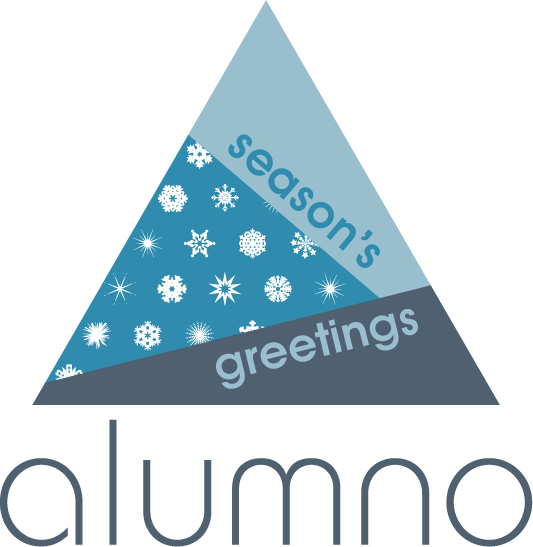 Follow us on social media for news and updates
Alumno
Twitter – @alumnogroup
Instagram – @alumnogram
Beton House
Twitter – @betonhouseph
Instagram – @betonhouseph
Benedicts Gate
Twitter – @benedictsgate
Instagram – @benedictsgate